The great outdoors: why now is the time to discover the winter adventures waiting on your doorstep
Fight the urge to snuggle up indoors as the seasons change and instead step outside to enjoy the stunning scenery we're surrounded by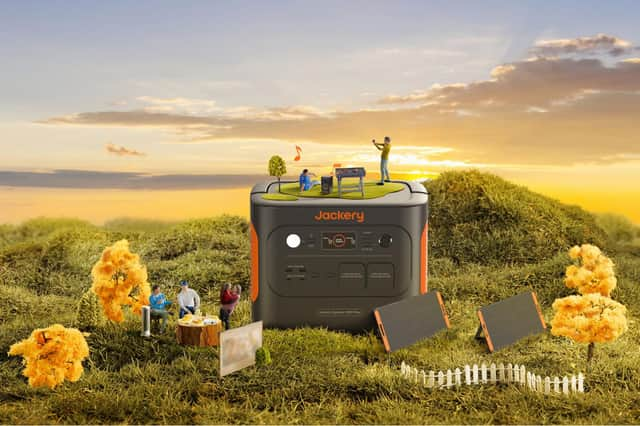 With so much beauty right on our doorstep, it's the perfect time to set out and explore what the northwest coast has to offer.
As summer's hustle and bustle fades, winter offers the ideal opportunity to make the most of the incredible outdoor adventures and scenic walks our region has to offer.
Get dramatic on the dunes
If it's dramatic scenery you're after, look no further than the stunning sand dunes up the Fylde Coast to the north; a little further afield, Formby Beach is renowned for its dramatic dunes and coastal pine forests and its incredible vistas offer a genuine breath of fresh air.
Stretch your legs on the Lancashire Coastal Way with its superb views of Morecambe Bay, the Bowland Fells and the Lake District. There's no pressure to cover the whole 137 miles; you can choose sections of the trail to suit your preferences and fitness levels.
Or keep things a little tamer by heading to Cleveleys and Rossall Beach for a peaceful walk along the promenade and the chance to check out the remarkable sculptures and public art installations.
We're spoiled for choice when it comes to getting close to local wildlife, with the Ribble Estuary National Nature Reserve so close by. Known for its rich birdlife and splendid views of the Ribble Estuary, it's a deservedly popular spot for birdwatching and photography.
Just a few miles away, Marton Mere Nature Reserve is a hidden gem that is open all year round to the public, with dogs on a lead welcome. Discover why it's such a haven for birdwatchers and wildlife enthusiasts by checking out the various trails and bird hides to see what you can find. Or the Wyre Estuary Country Park offers numerous walking and cycling trails where you can observe the local birdlife and take in the tranquil waters and big skies of the Wyre Estuary.
For more challenging hikes, the iconic Pennine Way National Trail is hard to beat, stretching for 268 miles across the rugged and beautiful Pennine Hills. The oldest of England's National Trails spanning the breath-taking wild northern uplands, it's a chance to truly escape from it all – and several sections are accessible from Blackpool.
Remember to check local information and weather conditions before heading out on your outdoor adventures, and make sure to respect any access restrictions or guidelines in place to protect the natural environment and wildlife.
The world's leading expert in portable and environmentally friendly power solutions, Jackery is kicking off this year's Black Friday extravaganza from today (Friday, 17 November) with selected power stations and solar generators up to half-price.
One of the largest Black Friday deals include the Explorer 1000, with a capacity of 1002Wh which has a whopping 50 per cent off at only £524 (RRP £1049) when purchased directly from the Jackery Amazon Shop.
Amazon Black Friday offers are valid until 27 November 2023 while Jackery is offering an additional one-day promotion for purchases directly from the Jackery UK online shop until 28 November 2023.