Beach day essential: solar-powered generators give you all the power you need to stay connected this summer
Oh, we do like to be beside the seaside – especially in glorious Blackpool! But how many times have you wished you had somewhere to keep the drinks cool, charge your phone or plug in a speaker for some tunes?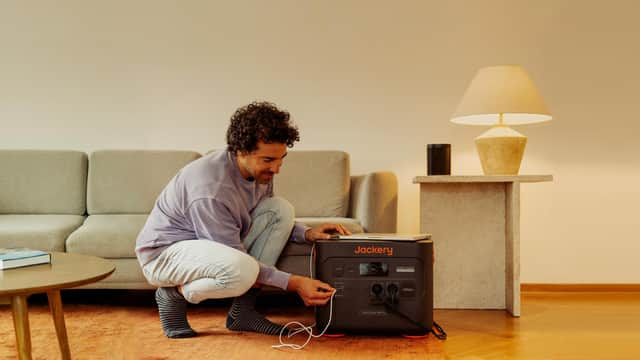 Well, now you can soak up the sun, whilst a portable power pack soaks up the rays too, and charges batteries for you to plug in a host of devices.
You needn't miss out on the comforts of home, or the connectivity of the office, while you enjoy a beach day this summer. You could even take your work to the sands, and be assured of a reliable power source with which to run your laptop.
This is all thanks to some cool technology from portable power pack experts Jackery – who have really mastered the art of solar-powered generators for the environmentally-conscious consumer.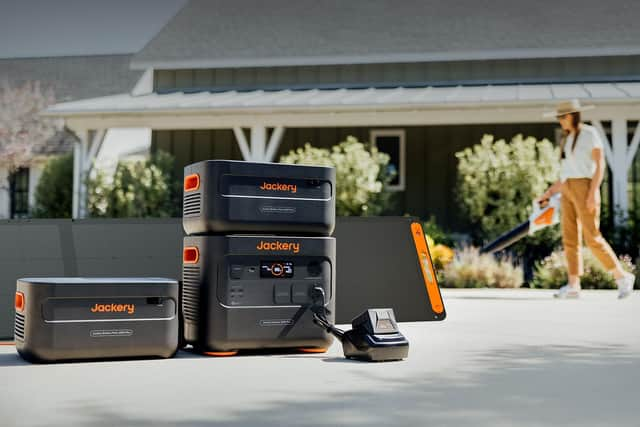 Whether you're always on the go, an outdoor fanatic who likes to go off-grid (but still be able to connect in case of emergencies) or just want to make sure all the family can use their devices even on the beach, then this is for you.
Good for you – and good for the planet
Jackery has been spearheading a series of initiatives to safeguard the natural environment and preserve biodiversity including partnering with the National Forest Foundation to plant 10,000 trees in the US, making donations to Germany to permanently protect 10 square kilometres of forest and joining a tree planting project in Japan to support environmental protection. Jackery has also partnered with World Wildlife Fund (WWF), the world's leading conservation organisation to support WWF's efforts to protect the black-footed ferret, one of North America's most endangered mammals.
Jackery recently received an industry-first sustainability award – being given carbon footprint verification from TÜV SÜD, an internationally recognised third-party certification organisation. It was given the mark for two solar panel products and seven portable power products, which is a first for the solar generator industry. The carbon footprint results of Jackery's products have achieved the international standard ISO 14067:2018, a standard that defines the requirements necessary for organisations to qualify the carbon footprint of their products.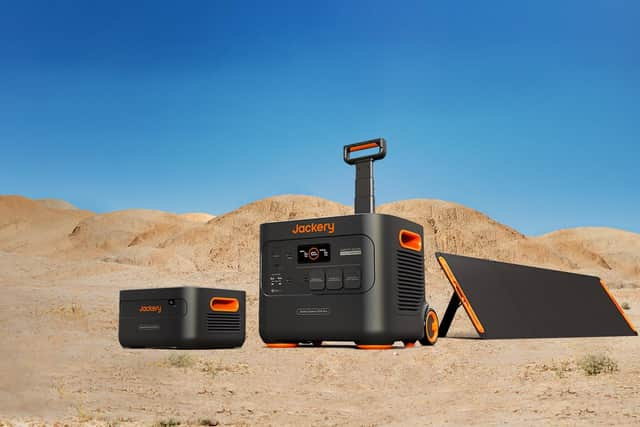 Jackery, a company which started in California in 2012, has been a pioneer of the solar generator industry for over a decade. Its products can be found at major events and festivals, providing life-saving energy sources in natural disaster zones around and in homes throughout the world. The company offers a comprehensive range of equipment for people wanting a safe, environmentally friendly source of energy in the home, outside or on the move.
The new Solar Generator 2000 Plus uses six Jackery Solar Saga 200 solar panels, which means it can be recharged quickly – in just over two hours - with lasting battery life.
Incorporating a new noise-reduction enhancement ensures it can be charging quietly away in the background, without disturbing the peace and with safety in mind it uses clever technology which avoids any overheating.
Its ultra-durable batteries mean it could keep going for 10 years, and even after over 4,000 charges, these batteries can still be charged up to 70 per cent.
Specially-designed components mean it can charge up quickly, even when the sun is not that strong- which can come in handy along the west coast some days!
Jackery fulfils the power needs of nature lovers, campers, outdoor adventure types as well as DIY enthusiasts, builders, sailors – you name it, if you need power when there's none to hand you'll find a Jackery product to suit your needs. And the company has a global reach, shipping generators around the world, bringing light, heat and power to the remotest places.
Expanding its footprint from the US to Europe and beyond, Jackery has sold over three million units globally since 2018 and remains committed to making the world a better place, so that we can all enjoy it more – with minimum damage to the environment.