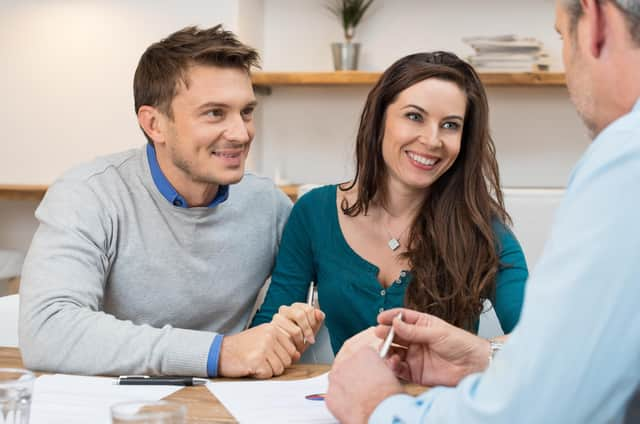 Whether it's your first home, a buy-to-let or a forever home, speak to the local experts to help find the right mortgage to suit your circumstances
It could pay for a more comfortable retirement, a wedding, the holiday of a lifetime, home improvements, or be used to clear your existing mortgage or loans leaving you free to enjoy the house you love.
But finding the right mortgage for you can be a daunting prospect, this is where local firm John Earnshaw Financial advice, can help. It's a friendly local firm with local knowledge and more than 20 years of experience in helping people in and around Blackpool and the rest of the UK.
Whether you're looking to buy your first home, wanting to re-mortgage, buy-to-let or release equity on the home you own John and his team can help find the right deal for your circumstances. Even at retirement age there are lifetime mortgage opportunities open to you.
John Earnshaw set up his business in Poulton-le-Fylde 22 years ago, and the firm now has four advisers and five administrative staff. They offer free consultations, which can be done in person, over the phone or via video link such as Zoom or Teams.
"We don't charge a penny for people to come and talk to us," said John. "We know this area, and have good contacts and a good reputation with solicitors and estate agents locally, with lots of recommendations for our services.
"We can cut through the jargon and make sure people understand their options so that they leave here with complete clarity."
You won't be hassled with follow-up calls and marketing either. "Once we've spoken to a client we will give them the options and leave it with them until they come back to us," said John.
John's firm will get to understand your circumstances and can then shop around for the best deal for you – saving you the leg-work and stress. And there are no up-front fees, with charges only being paid once a formal mortgage offer has been produced. Even then the fees can be a lot less than you might expect- typically £199 for a mortgage and up to a maximum of £495 for a lifetime mortgage.
And, as well as handling all kinds of mortgages, the firm can also advise on life insurance, critical illness insurance, income protection and buildings and contents insurance.
Releasing equity in your own home is increasingly popular as a way to raise money. John explained how this can work.
Releasing equity in your home
A lifetime mortgage means you can borrow money against your house and then just pay the interest, pay capital and interest or pay nothing and let the interest build up until you sell your home.
Such loans – lifetime mortgages – can help those who maybe own their own home outright but would like a lump sum for one off expenses or to enhance their standard of living or those whose mortgage has come to the end of it's term.
"Even if you're 60 or more you could get a lifetime mortgage. It means that the money tied up in your house can be released – to pay for a cruise for example, or a daughter's wedding, or to give you more spending money. It means you can stay in the house you love without having to sell it to release the money tied up in it.
"You can choose to pay some back, or not, and it will be paid off when you sell the house, or die and it is paid off by the estate or if you leave the house to go into residential care for example."
To find out more about the right mortgage for you, or to know more about releasing some of the equity in your home, speak to John Earnshaw Financial Advisors by calling 01253 890514 or email [email protected] or visit their website here.
John Earnshaw Independent Financial Advisers Ltd are authorised and regulated by the Financial Conduct Authority. John Earnshaw Independent Financial Advisers Ltd are entered on the FCA Register.