Blackpool student unveils topiary-inspired dress at Levens Hall and Gardens as part of World Topiary Day celebrations
Nature can be our biggest inspiration – as student Hex Gregson has proved after designing a topiary-inspired dress.
Watch more of our videos on Shots! 
and live on Freeview channel 276
Visit Shots! now
Hex, who lives in Bispham and is in her final year of a BA Hons in textile design at the University of Central Lancashire (UCLan), came up with the idea for her outfit following a trip to Levens Hall and Gardens.
So it seemed only natural that she would unveil her design in the gardens of the hall in Cumbria on May 14 as part of World Topiary Day celebrations.
A display of her dress, sketch books and paintings was set up at the entrance to the world's oldest topiary garden so that it was immediately in view of visitors entering or exiting the garden on one of its busiest days of the year.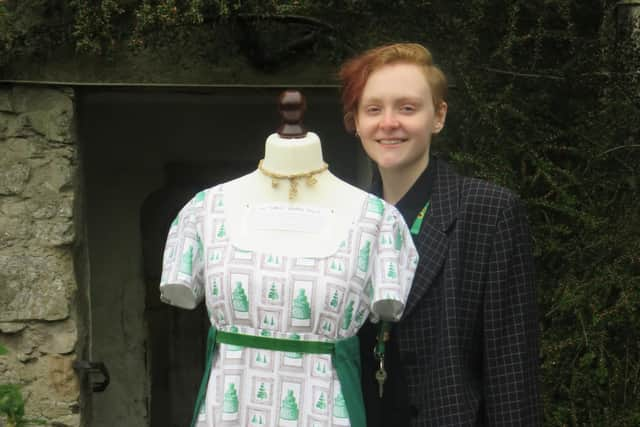 Those visitors included a delegation from the European Boxwood and Topiary Society, as well as the president of the society's French branch.
With family members with her, it was a very proud moment for a young woman who battles with pain and exhaustion around the clock, due to suffering from ME and fibromyalgia.
Finding it hard to work from a desk, she embraced textiles because sewing was something she could do whilst sitting in bed.
Hex, who studied at Blackpool Sixth Form College and McKee College House, said: "When I heard about the opportunity to work with Levens Hall and Gardens on this World Topiary Day project, I knew I had to seize it, as it is a dream for me.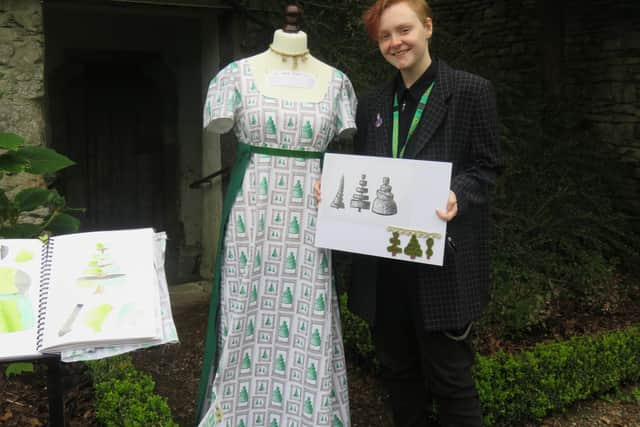 "I have visited Levens Hall and Gardens at least 10 times in the past and love historic houses in general.
"Gardens at historic homes also inspire me with their gorgeous colours and displays.
"This love of historic houses was the reason for making manor houses the focus of my final degree project, but I never thought that something that I made would ultimately be on show at one."
Hex had already decided to base her final degree project on manor houses and designs used within their gardens and furnishings, when a little serendipity occurred.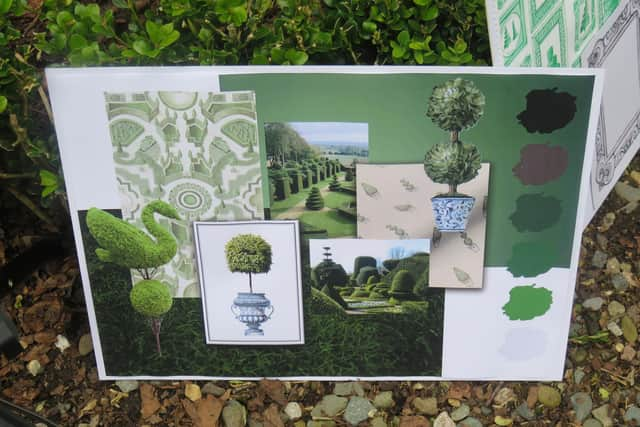 Just as she was finalising her plans for the final piece of work, Levens Hall and Gardens were looking to create a fashion project linked to their global celebration of World Topiary Day.
When Hex's tutor, Phoebe Dean Sayell, heard about this, she put the two in touch.
Hex visited the world's oldest topiary garden to take photos and sketch some of the ancient and more quirky modern topiary.
She then made the dress, in what she describes as a Bridgerton style and which she named the 'Frances Howard' dress in a nod to one the owners of Levens Hall during the Regency period.
The dress was the largest-scale project that Hex has tackled and drew on all of her skills and her long-held interest in crafting, painting and crocheting.
Levens Hall and Gardens' owner, Richard Bagot, said "It was just serendipity that Hex was working on a manor houses project at exactly the same time that Levens Hall and Gardens was also considering adding a fashion element to World Topiary Day 2023."