The Highlands, Bispham, review: Revamp for popular promenade pub
A walk on the promenade in Blackpool inevitably ends up with a stop-off at The Highlands for us.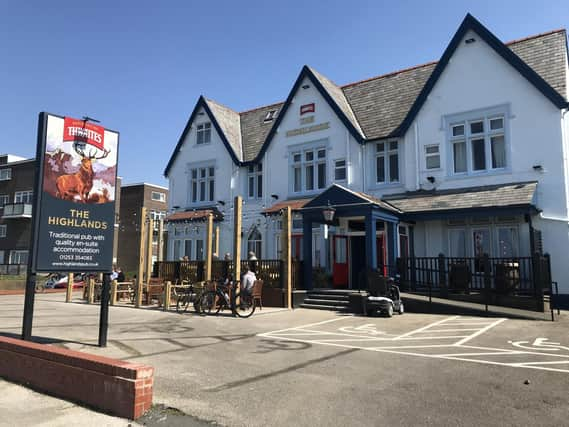 Good beer, great views over the Irish Sea, and friendly staff.
But there's no denying, the Bispham pub had been looking rather tired recently; battered by the elements that any seafront venue finds itself up against.
So we were delighted to see this popular local getting some much needed investment with a major refurbishment.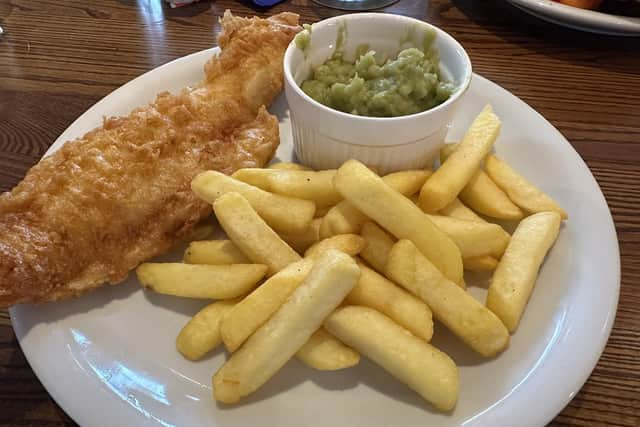 Closed for a few weeks in March, the watering hole re-opened earlier in April with a sparkling new look.
So, of course, it meant a walk along the prom was in order to have a look at the revamp.
The outdoor area has been extended with more tables and chairs - a brilliant addition - while festoon lighting gives it a festival feel.
And striking blue paint on the exterior fits with the seafront location.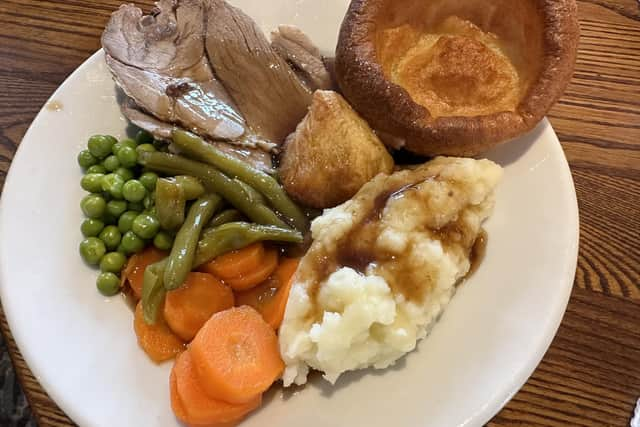 Inside, the blue decor theme continues along with splashes of dark green, leaf print wallpaper, modern lighting and rich velvet upholstery.
There's a nod to its Blackpool heritage with striking black and white pictures of local sights like the trams, Tower and Mary's Shell down the coast. Famous musicians who've played or been born here - the likes of Alfie Boe and Rae Morris - also hang on the walls.
While it's instantly recognisable as The Higlands we remember inside, there's been some re-design: the pool table moved to the front of the venue to make more of the games area where there's also a big screen for sports fans.
There are also more high bar chairs than low seating while the dining area is more private to separate diners from drinkers.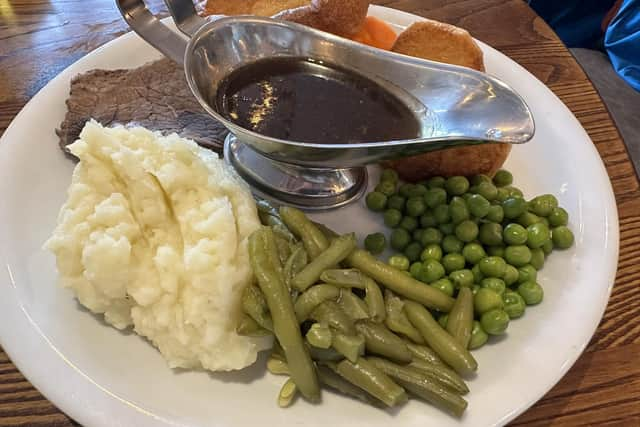 It was a Sunday when we visited to try the food in the new-look venue.
Three courses for £12.95 must be among one of the cheapest Sunday menus around.
The pub was bustling with families, friends gathering and regulars having an afternoon pint.
We'd booked ahead and our table was ready upon arrival.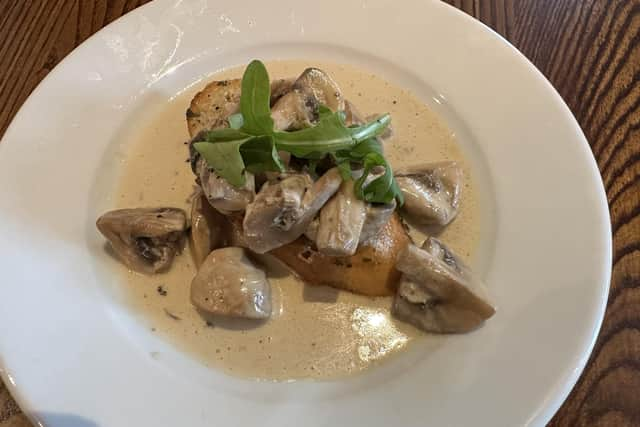 Food and drinks are ordered at the bar, which the hubby likes as it gives him chance to browse the ales on offer.
A Thwaites golden ale was his choice this time; 'a cracking pint' that reminded us exactly why The Highlands is among our favourite pubs for a drink.
There's plenty of choice on the food menu, which is traditional and hearty. Starters include soup, garlic bread and garlic mushrooms while mains feature pub classics like Hunter's Chicken, lasagne and fish and chips.
A children's menu with popular favourites is excellent value at £4.95 for a main course and ice cream.
Our nine-year-old son and three-year-old daughter enthusiastically tucked into chicken nuggets, chips with peas and a lamb Sunday roast respectively.
Garlic bread and garlic mushrooms made pleasant starters before the hubby's roast beef dinner and my fish, chips and mushy peas were served.
Portions are generous, and our desserts - chocolate fudge cake and jam sponge and custard - brought back memories of childhood days.
The bill, with drinks, came to £47 which is great value for a family meal out.
With pub quiz nights, live music dates, 'Wine Wednesdays', and a meat raffle – this is a traditional pub of the good ol' days but now with a fresh new look.