'Just call me Davina McCall' - Slimming World consultant helps to reunite long-lost cousins at weight-loss group
'Just call me Davina McCall'. The presenter of prime-time TV show Long Lost Family isn't the only one bringing fractured families together – after the Fylde coast's Kat Carter helped to reunite two cousins.
Watch more of our videos on Shots! 
and live on Freeview channel 276
Visit Shots! now
When Fleetwood dad Reece Slater joined Kat's Slimming World group, little did he know that he'd shed the pounds but gain a long-lost cousin!
He'd put on weight during lockdown – eating up to 200 packets of crisps a week – so when his coat no longer fitted him, he realised he had to make some changes.
Reece faces daily challenges due to a health condition called Severe Functional Neurological Disorder (FND) which means he uses a wheelchair.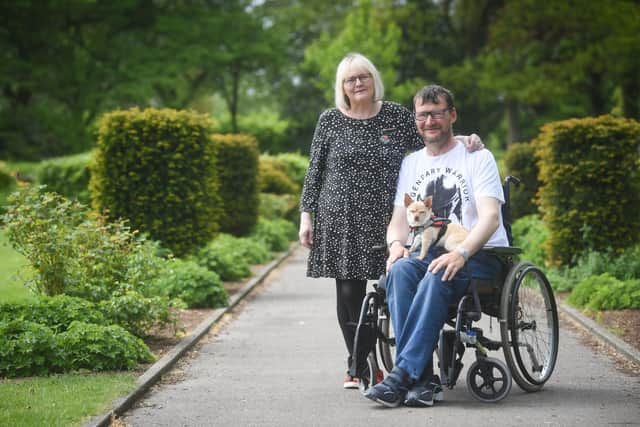 After gaining weight, he found he could no longer push himself up hill and was suffering with sores on his skin.
Reece, who is a trustee of Fleetwood Beach Wheelchairs group, said: "The whole experience was deflating when I knew it was something I used to do, plus it was so painful.
"I was eating 200 packets of crisps a week and several kilos of biscuits when lockdown happened."
Reece joined his local Slimming World group in June 2021 with Kat on a Wednesday morning.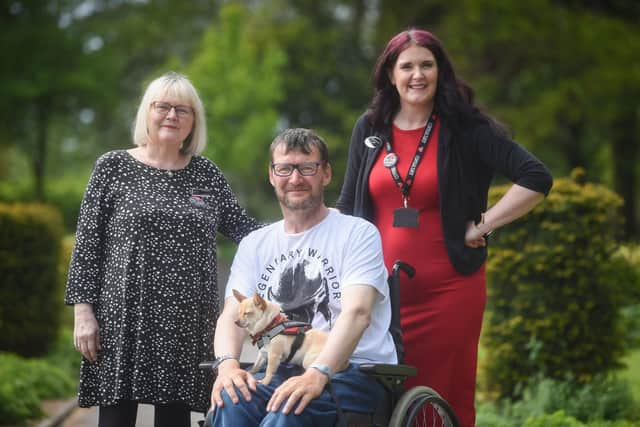 He said: "It felt empowering to gain back control of my eating and focus on making healthy habit changes."
In just six weeks, Reece had already lost one stone.
But the greatest surprise came during that sixth week when Reece went along to his group accompanied by his daughters Katie and Amy and was greeted by a familiar face – his long-lost cousin, Angy Smith.
In a moment of serendipity, Angy, who visits groups to support consultants in her role as a team developer for Slimming World, popped into Kat's group when Reece was there.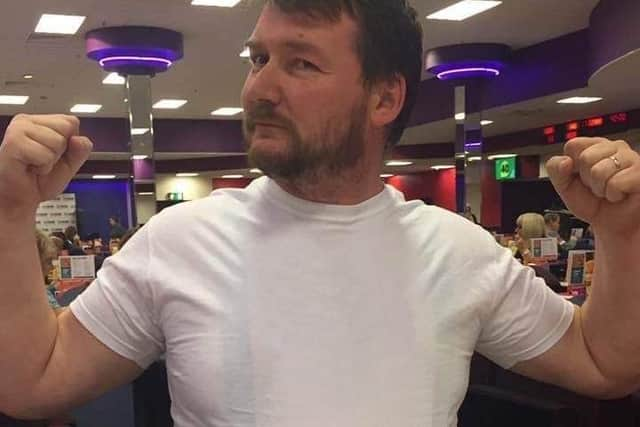 Angy said: "I realised who he was and went over and said 'I think I'm your cousin'.
"Then we expected Davina McCall to come out; it was like Long Lost Family!
"My dad and Reece's mum were brother and sister, but they had lost contact over the years – so I hadn't had any contact with my cousins growing up.
"I'd recently met another cousin – Reece's sister – in a Slimming World group so suddenly I was putting all these pieces together."
Angy's dad, Jack Smith, had not spoken to his sister, Reece's mother, since he was in his 20s so he was over the moon to get to know Reece.
Angy added: "My dad, Jack, passed away in 2022 and I'm so glad he got the chance to meet Reece and his wife, Karen.
"Now I have gained family I didn't even know I had! It has made me realise how easily the years can slip away.
"It's important to make time for family before it's too late."
Reece said: "Slimming World brought us together; it's been amazing. Through Kat and Angy's support, I lost five stone. It's made a big difference to my life as now I can push myself up hills.
Kat's groups run at 9.30am on Wednesdays in Fleetwood and 5.30pm and 7pm in Anchorsholme on Thursday evenings.
She said: "People think they come to Slimming World to just talk about food and how to lose weight. But it's so nice to see friendships form too."
Contact Kat on 07723110272.