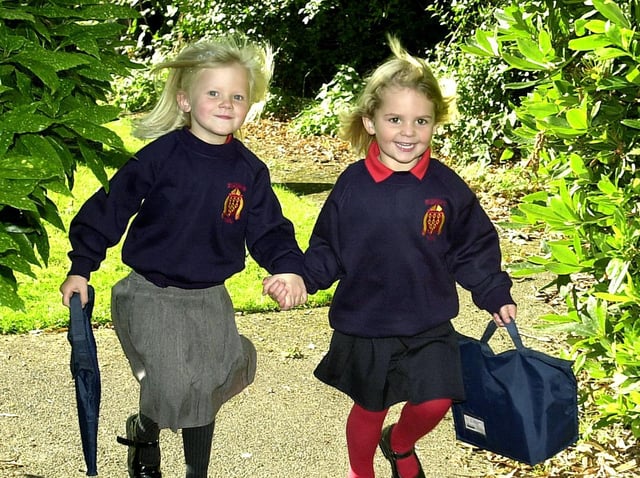 St Williams Catholic Primary School (Pilling) reception. Beth Reeves (left) and Charley Cross, 2002/
In pictures: Cute school starter memories from Fylde schools
Those first days at primary school are captured here several years back. For these youngsters it was all about shiny new shoes, a school uniform and making new friends - and their happy faces say it all.
Monday, 17th May 2021, 3:45 pm
Updated
Monday, 17th May 2021, 5:54 pm
The photos are mainly from 2009, some slightly earlier and are the first in a series of school starter photos to be featured. Are you in the photos? Or maybe you can spot your child.