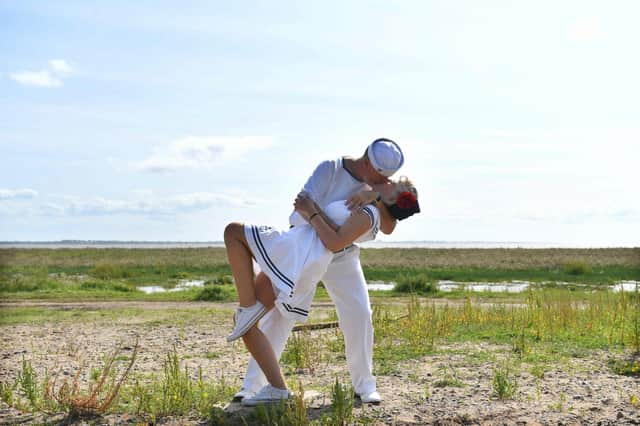 Lytham 1940s Wartime Weekend: 19 pictures from the military heritage event
Take a look at the fabulous scenes from a unique heritage event held in Lytham over the weekend.
Published 20th Aug 2023, 17:37 GMT
Updated 20th Aug 2023, 17:43 GMT
The Lytham 1940s Wartime Weekend took place between Saturday, August 19 and Sunday, August 20.
The two day spectacle saw thousands of people re-live the 1940s wartime era with a weekend of forties singing, dancing, weapons displays, historic vehicles, military charities, vintage traders and more.
Our photographer headed down on the Sunday to see to capture the scenes, take a look below: