'There's no age limit on confidentiality': Fylde coast abortion services speak out after tragic death of unwanted newborn
A reminder from healthcare providers on the Fylde coast that help is at hand for anyone - adult or child - who finds themselves pregnant and in desperate need of an abortion follows the tragic death of a full term newborn found in a wheelie bin.
Friday, 26th March 2021, 12:30 pm
Updated
Friday, 26th March 2021, 2:10 pm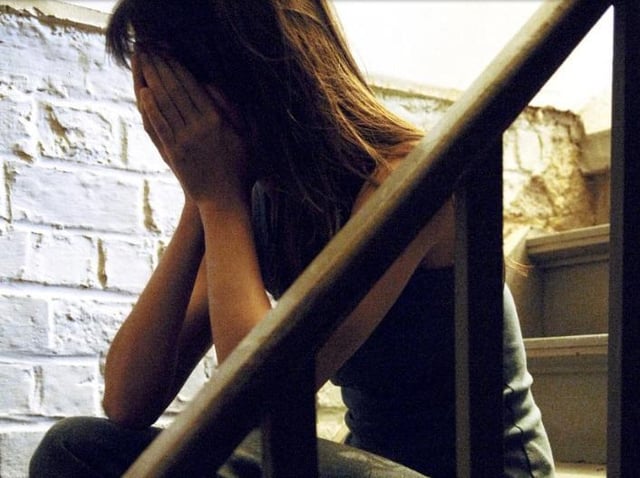 Under-18s who want to access local abortion services do not need to tell their parents/guardians, or obtain their permission
A spokesman for the Blackpool, Fylde and Wyre CCG said: "The Fylde coast has a comprehensive collaborative approach to improving and promoting sexual health. The Fylde Coast young people's service, Connect, offers not just contraception but advice and support on what options a young person has if they become pregnant.
"These options include access to free termination of pregnancy services. Services are confidential and include post termination contraception and support.
"On the Fylde coast there's a Marie Stopes-led service which is a national provider of abortion services, and NUPAS, based on Newton Drive.
About 69.9 per cent of all known conceptions to children under the age of 16 in Blackpool resulted in abortions. In Wyre it was 62.5 per cent, and in Fylde it was 42.9 per cent.
"Anyone aged 12 and above can ring either of those services and arrange to speak to somebody in complete confidence about anything related to pregnancy, and if they don't want parents to find out then they won't unless there's a safeguarding issue. If it's a normal teenage pregnancy and somebody gets in touch, it will be dealt with completely confidentially.
"There's no age limit on confidentiality."
This report follows the death of newborn Oliver Rae, whose body was found wrapped in clothes and a plastic bag inside a wheelie bin in Wesham on August 9, 2018. He had been put there by his mum, 15-year-old Zoe Rae.
At Oliver's inquest in Blackpool last week, the court heard how Miss Rae had scoured the internet for 'how to end a pregnancy in the first week' and 'how to abort at home' in the months leading up to the tragedy.
Government statistics show that, between 2016 and 2018, about 69.9 per cent of all known conceptions to children under the age of 16 in Blackpool resulted in abortions.
In Wyre it was 62.5 per cent, and in Fylde it was 42.9 per cent.
Between March 2018 and September 2019, the last time such figures were recorded, 135 girls under the age of 18 were found to be pregnant according to the Office of National Statistics.
This was a huge decrease in numbers recorded a decade before. In 1998/99, 335 young girls were reported to be pregnant in the resort.
In Lancashire, including Fylde and Wyre, 728 youngsters were pregnant in 2018/19 - almost a quarter of the number recorded in 1998/99, 2,858. The rate of teen pregnancies in Blackpool was 36 out of every 1,000 girls in 2018/19. This was higher than the Lancashire average of 21.9 out of every 1,000.
Councillor Graham Cain said the overall decrease in teen pregnancies in the resort reflected improvements made to sexual health provision and education over the years.
He said: "Teenage pregnancy in Blackpool has been an issue for a long time but our close work with young people around intervention and education, particularly around helping them make informed and healthier choices with regards to their sexual health, as well as work with partner agencies and long acting reversible contraception choices has helped to bring that down significantly."
As teenage pregnancies have fallen in Britain over the years, so too has the average abortion rate for under-18s. Between 2009 and 2019, the average number of under-16s undergoing abortions fell from four per 1,000 to 1.4 per 1,000.
The abortion rate for 18 and 19-year-olds also declined from 31.6 per 1,000 women to 23.8 per 1,000 in the same period.
An abortion, also known as a termination, is a procedure to end an unwanted pregnancy. Abortions can only be carried out legally under the care of an NHS hospital or a licensed clinic, and are usually free.
There are three main ways to get an abortion through the NHS. These include self-referring to an abortion provider by contacting them directly, asking a GP for a referral, or contacting a sexual health clinic.
Most abortions in England, Wales and Scotland are carried out before 24 weeks of pregnancy, however, they can be carried out after 24 weeks if the mother's life is at risk or if the child would be born with a severe disability.
Under-16s seeking abortions do not need to tell their parents or guardians, or get permission from them - though they may be encouraged by a doctor to inform a trusted adult.
There are two methods of abortion: medical and surgical. A medical abortion involves taking two pills 24 to 48 hours apart, which will induce an induce an abortion. If the pregnancy is at less than 10 weeks, it is possible the second pill may be taken at home.
A surgical abortion is a procedure to remove the pregnancy.
The NHS says: "Abortion is a safe procedure. Abortions are safest, and happen with less pain and bleeding, when carried out as early as possible in pregnancy.
"Most women will not experience any problems, but there is a small risk of complications, such as infection of the womb, some of the pregnancy remaining in the womb, excessive bleeding, damage to the womb or entrance of the womb."
It is a myth that having an abortion will affect a person's chances of getting pregnant again in the future, and patients may be able to get pregnant again very quickly after having the procedure. To avoid this, doctors advise that contraception is used during sex.