Stay warm, stay safe: top seven tips to avoid hypothermia this winter from expert Mark McShane
Brace against the chill as winter looms! Mark McShane, a leading expert from First Aid at Work Course, unveils top advice for combating the silent, frosty assailant – hypothermia.
Watch more of our videos on Shots! 
and live on Freeview channel 276
Visit Shots! now
Hypothermia creeps in unnoticed, when the body loses more heat than it produces, potentially leading to grave outcomes. McShane's invaluable insights and preventative tips aim to shield everyone from winter's icy grasp.
As winter approaches, bringing its inevitable cold snap, Mark McShane, a renowned First Aid Training Expert and Director at First Aid at Work Course, shares vital advice on preventing hypothermia and maintaining well-being during the frosty months.
Hypothermia occurs when your body loses heat more rapidly than it can produce, causing a dangerously low body temperature. This condition can have severe, sometimes fatal, consequences if not addressed promptly.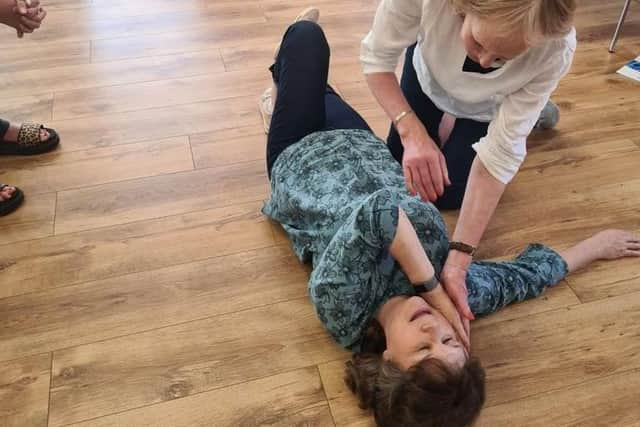 McShane, with extensive experience in first aid training, advises: "Understanding and respecting the power of winter is crucial. Proper preparation can mean the difference between a winter wonderland and a winter nightmare."
Mark McShane's Top 7 Tips for Avoiding Hypothermia are:
Layer Wisely: Wear layers of clothing that can be adjusted to suit the surrounding temperature, including a water-resistant outer layer to stay dry. "The layering system is your best defence against the cold," says McShane.

Stay Dry: Wet clothing and shoes reduce body temperature rapidly. Keep dry and change wet clothing as soon as possible.

Keep Moving: Regular movement generates heat. Avoid sitting or standing still for prolonged periods.

Eat and Drink Warm: Consuming warm, high-calorie foods and hot drinks helps maintain energy and heat levels. "Keeping well-nourished and hydrated is key to maintaining core body temperature," advises McShane.

Be Wind Wise: Wind accelerates heat loss. Seek shelter from the wind and use windproof clothing when necessary.

Know the Signs: Shivering, exhaustion, confusion, fumbling hands, memory loss, slurred speech, and drowsiness are symptoms of hypothermia. If you notice any of these signs, seek warm shelter immediately.

Plan and Prepare: Always check weather forecasts before venturing out and ensure you are adequately prepared for the conditions. "Knowledge and preparation are crucial when braving the elements," states McShane.