Seven per cent rise in drugs-related hospital admissions in Blackpool
Hundreds of people were hospitalised with drugs-related mental and behavioural problems in Blackpool last year - and those on the front lines fear the problem will get worse before it gets better.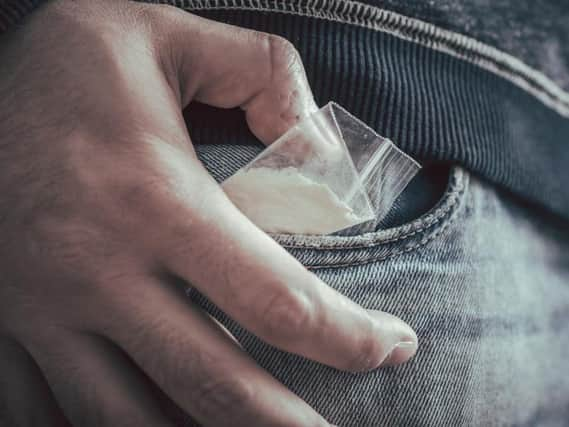 Blackpool saw a seven per cent rise in the number of drugs-related hospital admissions in 2019/20, with a total of 720 admissions compared to 670 in 2018/19.
The problem was not unique to the resort. NHS hospitals across the whole of the North West were buckling under the pressure of drug addiction last year, according to new figures provided by the UK Addiction Treatment group.
Between April 12019 and March 31 2020, North West hospitals admitted 18,990 people, an increase of four per cent from 18,205 in 2018/19 when there were 18,205.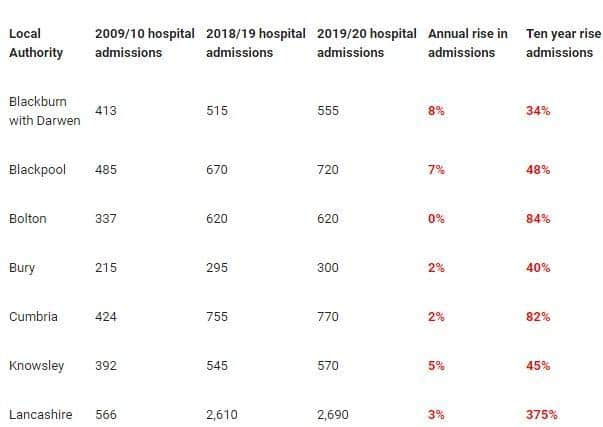 But proportionally the rate of admissions per 100,000 population was greatest in Blackpool at 569. In the past ten years, UKAT said, the resort has seen a 48 per cent increase in the number of people hospitalised with drugs-related disorders.
Mark Butcher, of Blackpool homeless charity Amazing Graze, said: "People are really struggling. I have never known it so bad."
Amazing Graze, on Bolton Street, is usually able to offer help and support to drug addicts who want to kick the destructive habit, but like many charities it has been forced to scale back services due to the Covid-19 pandemic.
Horizon, Blackpool's alcohol, drugs and sexual health support service, is no longer offering its regular drop-in service on Dickson Road. Instead, all appointments must be arranged in advance.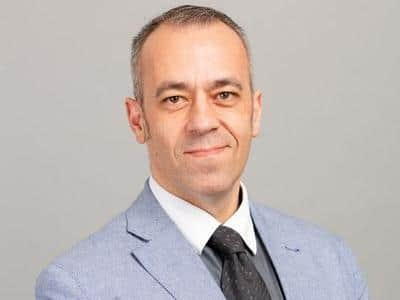 Mark said: "Most charities have shut their doors. We're one of the few that's still open, but we're not able to offer anything except the soup kitchen. We're right on the front lines and finding it very difficult. We're serving 400 people over two nights each week.
"It worries me that people are turning to drugs and alcohol. We're even seeing people who have got clean from drugs starting to drink instead.
"When you're in a crisis and you can't do anything about it, you're in an emergency state of mind every day. People turn to alcohol and drugs as an escape from the day to day pounding of poverty."
Kevin Long, of the Blackpool Community Homeless Project, agreed that the increase in drugs-related health problems correlated with high levels of deprivation in the town.
In 2019, 41.5% of Blackpool neighbourhoods were classed as 'highly deprived' by the Ministry of Housing, Communities and Local Government, putting the resort almost at the top of the list for poverty in England.
"It's not surprising really," Kevin said. "Covid-19 has affected a lot of people's mental health and certainly people who are already inclined to drug use may turn to that as a means of escape. But the main problem with Blackpool is the high level of poverty in the town. Most people are on the lower end of the income scale and unemployment rates are high.
"At the same time there is easy access to drugs. It does make it difficult for people. They feed the habit to wipe away the problems, but in the long term it's not helping at all. It's simply adding fuel to the fire."
TREATMENT CENTRE IS 'AT MAXIMUM CAPACITY'
Nuno Albuquerque, a group treatment leader at UKAT, said: "Unfortunately we expect these figures to rise again in the next annual report as the impact of the rest of 2020 and the multiple Covid-19 lockdowns and restrictions are included in the analysis.
"What we're already seeing is that more and more people across the North West are struggling with drugs, which is resulting in increasing pressure on our already stretched NHS as admissions for mental, behavioural, injuries and poisoning by drugs continue to flood in. But, imagine how much worse a person's relationship with drugs may have become during the difficult year of 2020.
"Our North West treatment centre - Oasis Recovery in Runcorn - is operating at almost maximum capacity and admitting clients every day for drug-related disorders.
"All we can ask is that Councils across the North West, especially those where the data clearly shows a rise in hospital admissions, choose to invest in effective drug and alcohol treatment strategies this financial year in order to really support those in their communities who are clearly struggling."