Nootropics expert reveals five natural supplements for reducing stress
Thomas Riley, owner of nootropics supplement site NootroEdge, navigates through the rise of natural nootropics in the USA and their rising presence in UK stores like Holland and Barrett, highlighting five natural supplements known for safely enhancing cognitive function and mitigating stress
Watch more of our videos on Shots! 
and live on Freeview channel 276
Visit Shots! now
Thomas Riley, owner of nootropics supplement site NootroEdge
1. Ashwagandha: The Ancient Stress-Reliever
Ashwagandha has been a cornerstone in Ayurvedic medicine for centuries, renowned for its adaptogenic properties. It's believed to mitigate stress by modulating cortisol levels and enhancing resilience to stress, providing a natural buffer during tense periods."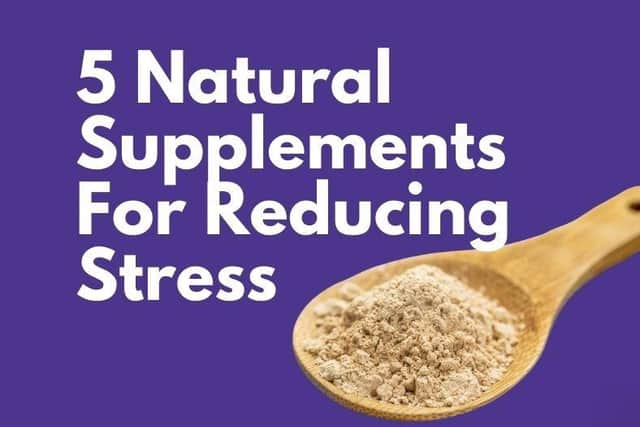 Ashwagandha is available in various supplement forms, offering a natural, time-tested approach to stress management.
2. L-Theanine: Calm and Focus
Riley continued: "L-Theanine, found naturally in tea leaves, is lauded for its ability to promote relaxation without sedation. It's often utilized to temper the stimulating effects of caffeine, providing a calm, focused state that's conducive to productive, stress-free activity."
L-Theanine supplements offer a natural means to induce a calm, focused state, making it a popular choice among nootropic users.
3. Rhodiola Rosea: Adapting to Stress
"Rhodiola Rosea is notable for its potential to enhance the body's response to stress, thereby potentially reducing perceived stress levels," added Riley. "Its adaptogenic properties make it a popular supplement among those seeking to enhance mental energy and resilience during challenging periods."
Rhodiola Rosea, available in various formats, provides a natural means to potentially enhance stress resilience and maintain mental energy during demanding scenarios.
4. Magnesium: The Relaxation Mineral
Riley emphasized: "Magnesium is often referred to as the 'relaxation mineral' due to its role in muscle relaxation and nerve function. Supplementation with magnesium may support stress reduction by promoting physical relaxation and supporting healthy neurological function."
Magnesium supplements, available in numerous forms, offer a foundational and multifaceted approach to stress management and overall neurological health.
5. Passionflower: Tranquility and Rest
Riley noted: "Passionflower has a long history of use as a natural remedy for anxiety and insomnia. It's often utilized to promote tranquillity and improve sleep quality, both of which are crucial in managing and mitigating chronic stress."
Passionflower, available in various supplement forms, provides a natural, gentle means to enhance relaxation, improve sleep, and thereby potentially reduce stress.
Thomas concludes, "Navigating through the myriad of stressors in today's world necessitates a strategic approach to mental wellness. By incorporating these natural nootropics, individuals can potentially enhance their stress resilience, ensuring they navigate through their daily activities with a calm, focused demeanour, all while adhering to a natural and holistic approach to stress management."