Lancashire's junior doctors and NHS consultants to strike for 72 hours
Lancashire's hospitals are expected to be under 'extreme pressure' when junior doctors and hospital consultants strike together for 72 hours next week, as the NHS warns of a 'significant impact' on planned and routine care.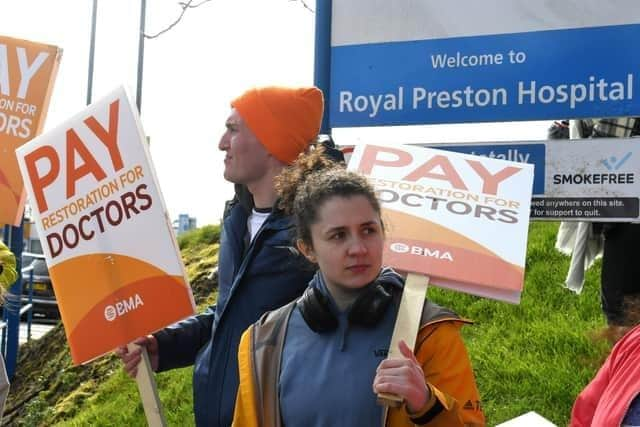 This latest round of industrial action, which the NHS expects will be the most challenging yet, will see continuous strikes over three days next week.
The strikes will start at 7am on Monday, October 2 and continue until 7am on Thursday, October 5.
It means October will be the 11th month of the most disruptive and significant period of industrial action across the NHS in its 75-year history.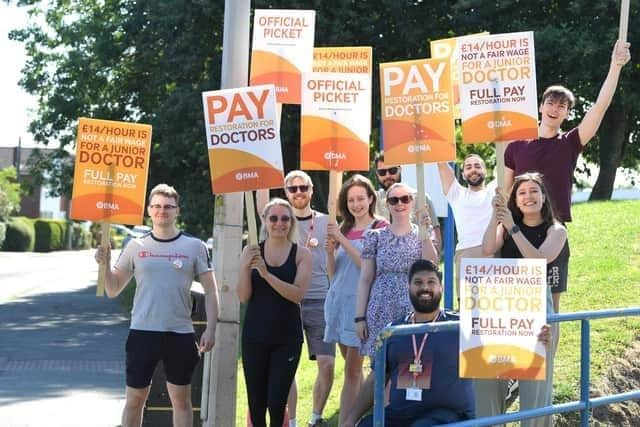 The impact of previous industrial action has been significant with the latest action causing 19,779 inpatient and outpatient appointments to be rescheduled in the North West.
Craig Harris, chief of strategy, commissioning and integration at NHS Lancashire and South Cumbria Integrated Care Board (ICB), which organises health services for the region, said: "The NHS and unions are working closely together to ensure patient safety is prioritised during this action and have committed to ensure that emergency services remain in place with staffing levels in line with that in place on Christmas Day.
"Unions have signalled an early intention to strike so that trusts can plan their patient lists to ensure those patients with urgent, time sensitive conditions, such as patients with cancer, can be managed on alternative days and not have their treatment pathways disrupted where possible.
"As this will be an extremely difficult period of time for the NHS, we're encouraging the public to use NHS services appropriately and to please use NHS 111 Online for all non-emergency healthcare needs.
"Those patients who need urgent medical care please continue to come forward as normal, especially in emergency and life-threatening cases when someone is seriously ill or injured, or their life is at risk."
The NHS said it is working hard to prioritise resources in Lancashire during industrial action to protect emergency treatment, critical care, neonatal care, maternity, and trauma, and ensure we prioritise patients who have waited the longest for elective care and cancer surgery.
Lancashire and South Cumbria Integrated Care Board, which oversees the delivery of NHS services in the region, said it will only reschedule appointments and procedures where necessary and will rebook immediately, where possible.
"Unfortunately, the hospital consultants and junior doctor strikes will have a significant impact on planned and routine care," said a spokesperson for the NHS in Lancashire.
"The NHS will contact you if your appointment needs to be rescheduled due to strike action. If we have not contacted you, please attend your appointment as planned."
Local NHS services will also be using their websites and social media channels to provide up-to-date information to the public about local service disruption – so check before you travel to any appointments.
NHS 111 Online can tell you:
- Where to get help for your symptoms.
- How to find general health information and advice.
- Where to get an emergency supply of your prescribed medicine.
- How to get a repeat prescription.
- How to get an emergency dental appointment.