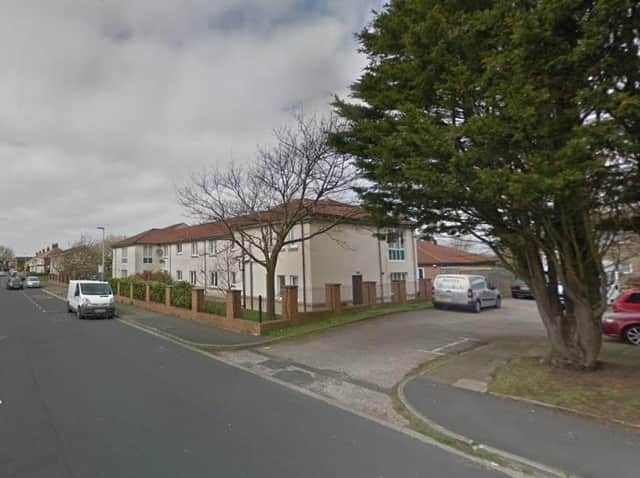 Bluebell Court, Blackpool
Carers employed by Lifeways, a Lancashire-based care provider which oversees Bluebell Court in Blackpool and Croft House in Preston, have lodged a grievance with the company through their union for 'unlawful underpayment for annual leave'.
UNISON says Lifeways has been routinely underpaying its care workers when they take time off. However, Lifeways denies this.
The union says care workers, who have been on the front line of the fight against Covid-19, regularly work overtime and so-called 'sleep-in' shifts where they stay overnight at a service user's home.
"According to UK employment law, sleep-in shifts and overtime should be included when calculating how much holiday pay workers should earn. Instead, Lifeways' employee handbook states that their staff will receive only their basic salary during periods of annual leave," they said.
But a spokesman for Lifeways said: "We strongly refute UNISON's allegation that we have broken the law."
One carer employed by Lifeways said: "It's been stressful working through the pandemic, we have been understaffed. I love my job but we need a break more than ever and we shouldn't be penalised for taking one.
"For me to take annual leave and not be out of pocket, I need to work extra the week before or after. But we have a young child and finding childcare is so difficult at the moment. I've cancelled my annual leave on two occasions because I couldn't afford to take the days off."
Another carer said: "Working during the pandemic has become more and more difficult- we've not been given the things we needed, even basic supplies like hand sanitiser.
"We worked through a pandemic at great risk without great reward. It's an insult that despite our dedication, we are underpaid by Lifeways.
"I do two sleep-in shifts a week. Without them, I can't afford to get by on the minimum wage. If I want to take annual leave, I'm losing out financially so I have to decide whether or not I can afford to take a day off. This issue leads to high turnover of staff and low morale which ultimately effects the people we care for."
UNISON said: "Whilst care workers across the country are affected by Lifeways' holiday pay policy, Lancashire based Lifeways staff are facing a second financial hit as Lancashire County Council has cut the amount it pays providers for sleep-ins. As a result, Lifeways are now slashing sleep-in shifts to £40 - equivalent to £4 per hour - which is less than half the national minimum wage."
LIFEWAYS' FULL STATEMENT:
"Lifeways staff have worked incredibly hard during the pandemic, and Lifeways is fully committed to ensuring that all our staff are correctly paid for the valuable work that they carry out. Our policy on holiday pay is clear, and UNISON's statement that we base holiday pay on basic pay is incorrect. We are very disappointed that they have shared this inaccurate information without first checking with us.
"We are aware of the grievance being brought by some of our staff regarding the calculation of holiday pay, and we are dealing with this as a matter of urgency. If we identify that underpayments have occurred, these will be corrected, and staff will receive payments.
"We were not aware that UNISON have approached ACAS, however we recognise their right to use this process and we will of course fully co-operate with ACAS if they approach us. We strongly refute UNISON's allegation that we have broken the law. Throughout the pandemic, we have followed Government guidelines at all times, including on the use of PPE. We have a detailed plan in place to ensure that all of the people who work for us are provided with the PPE they need to keep themselves, and the people we support, safe. We monitor all the locations where we support people, and we are constantly checking to ensure that everyone has the supplies that they need."