From 15.6% to 9.1%: The astonishing mental health gap across English regions
Data from a GP Patient Survey offers a revealing glimpse into the stark variances in the prevalence of mental health issues among adults in different Integrated Care Boards across England.
Watch more of our videos on Shots! 
and live on Freeview channel 276
Visit Shots! now
The results spotlight an urgent need for a refined, region-specific approach to mental health care and support.
A summary of the mental health prevalence among adults in selected areas: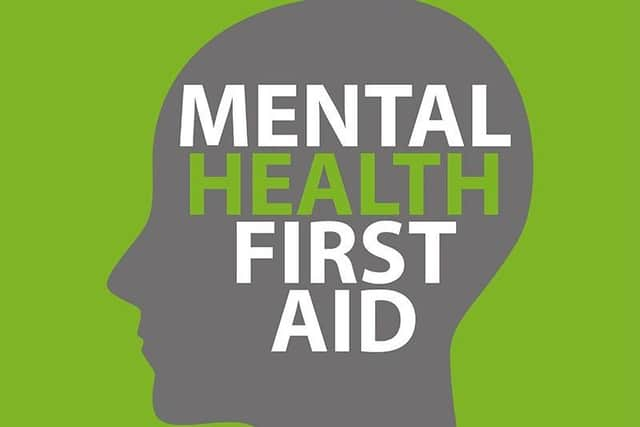 Highest Reported Prevalence
North East & North Cumbria: 15.6%

South Yorkshire: 15.3%

Cheshire & Merseyside: 15.3%

Greater Manchester: 14.3%
Moderate Reported Prevalence
Bristol, N Somerset & S Gloucs: 14.1%

Derby & Derbyshire: 14.0%

Lancashire & South Cumbria: 13.8%

West Yorkshire: 13.7%

Nottingham & Nottinghamshire: 13.7%

Norfolk and Waveney: 13.4%
Lowest Reported Prevalence
North West London: 9.1%

Surrey Heartlands: 9.1%

South West London: 9.2%

Frimley: 9.5%

North East London: 9.5%

North Central London: 9.8%

Bedfordshire, Luton & MK: 10.0%

Hertfordshire & West Essex: 10.1%

South East London: 10.7%

Bucks, Oxfordshire & Berkshire W: 10.9%
Mental Health First Aid Training Is Imperative
Sarah Jeffries, a Mental Health First Aid Trainer at First Aid Courses Manchester, shared her thoughts "The recent GP Patient Survey reveals significant disparities in mental health issues across different areas of England, highlighting a clear need for solutions, such as Mental Health First Aid Training (MHFA). In essence, MHFA is not merely about learning mental health principles; it's about forging a community adept at initiating and engaging in early conversations about mental health.
"In areas like North East and North Cumbria, where 15.6% of people report mental health problems, and even in North West London, with its 9.1% figure, MHFA proves to be a crucial tool to ensure everyone receives appropriate support and understanding. A principal goal should be to embed MHFA into our communities, workplaces, and schools, ensuring that regardless of location, mental health support is readily accessible and easy to navigate."
Addressing the Divides
The disparities highlighted above underscore a compelling need for a nuanced, area-specific response to mental health care that thoroughly considers the unique socio-economic, demographic, and systemic factors in each region.
Tailored Initiatives for Comprehensive Care
Ensuring that mental health strategies and resources are both universally accessible and regionally specialised is crucial.
Areas of high prevalence may require targeted interventions, increased funding, and enhanced service provision.

In areas where prevalence is lower, continuous scrutiny and improvement of existing structures are paramount to maintain and uplift the mental health of the community.
A Collective, United Strategy
Health boards, local governments, and mental health organisations are encouraged to utilise this data to foster a collaborative, data-driven approach to mental health service planning and delivery. A collective mission to not only provide but optimise mental health services in line with regional needs is imperative.
Inclusivity and Accessibility
Every person, irrespective of their locale, must have equal access to high-quality mental health services. It is our collective duty to ensure that mental health support is not a postcode lottery, but a universal guarantee.