'Difficult-to-treat' cancer is the most common type in Lancashire, report reveals
Cases of oesophageal cancer in Lancashire are 33 percent higher than the national average, according to a new report.
Watch more of our videos on Shots! 
and live on Freeview channel 276
Visit Shots! now
North West Cancer Research's regional assessment for 2023 found that cancer of the oesophagus – the food pipe connecting a person's mouth to their stomach – has the highest incidence rate of any cancer in the county. Its exceedance of the national average is more than twice the 15 percent recorded last year.
Although often treatable, the NHS says that the disease can be "difficult" to combat – and treatment depends on the size and type of oesophageal cancer, exactly where it is located, whether it has spread and the patient's general health.
Symptoms are sometimes difficult to spot and can also be experienced by people suffering from a more innocuous condition like reflux. They include problems swallowing, feeling or being sick, heartburn, burping, a persistent cough and a hoarse voice (see here for others).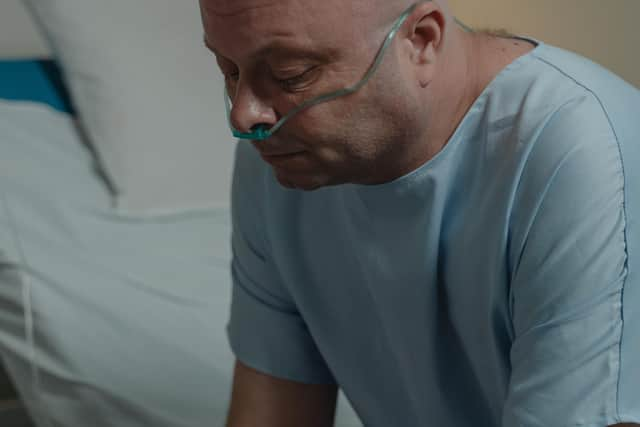 After oesophageal cancer, the next most prevalent cancers in Lancashire are:
***cervix uteri (32 percent higher than the national average)
***liver (28 percent higher)
***lung, trachea, and bronchus (20 percent higher)
***uterus (18 percent higher)
***ovarian (17 percent higher)
***skin (15 percent higher).
Lancashire's cervical cancer incidence rate is the highest in the North West and that of oesophageal cancer only a fraction behind Merseyside, which is top of the regional list.
Liver cancer, which was not previously in the top ten of Lancashire's most diagnosed cancers, is now the third most common type.
The overall incidence rates for cancer in Lancashire and the North West have remained above the national average every year since North West Cancer Research's inaugural regional report in 2020.
The organisation's research links disproportionately high cancer rates in the North West with what it says are "significant levels of inequality".
Alastair Richards, North West Cancer Research's CEO, said of the Lancashire stats: "Lancashire is a place unlike any other, with world-leading people, places, culture, and creativity around every corner. Sadly, its cancer landscape is also markedly distinct, with communities here facing a number of serious challenges which require urgent, localised attention.
"By annually assessing the cancer challenges in Lancashire and across the North West at a granular level, we've been able to identify the most acute issues facing the region. This has highlighted that not only is Lancashire well behind the national average in many areas, but its cancer rates are remaining stubbornly static.
"This strongly suggests that Lancashire, and the North West as a whole, is facing an entrenched problem. To resolve this, we must better understand the region's complex and multifaceted issues which are closely connected with high levels of deprivation. This clear correlation highlights the fact that more targeted, community-level support is needed which addresses both the societal as well as medical aspects of cancer."
"The prospect of being diagnosed with cancer should not be connected to a person's postcode. This is why we're committed to supporting research projects and awareness campaigns that break the link between where someone lives and their likelihood of developing cancer.
"Many of the challenges cancer poses are very specific and localised. Understanding how it's affecting people at a community level is an important part of identifying where further research is needed and what evidence-led interventions a location needs," Mr. Richards added.