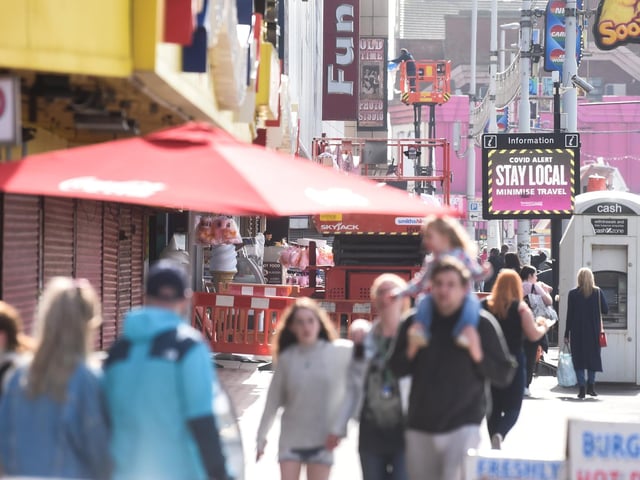 These were the scenes in Blackpool on the hottest day of 2021 so far as lockdown restrictions ease
These were the scenes in Blackpool on the hottest day of 2021 so far as lockdown restrictions ease
People made the most of the sunny weather by hitting the parks and beach front on the hottest day of the year so far yesterday.
Wednesday, 31st March 2021, 7:44 am
Updated
Wednesday, 31st March 2021, 8:11 am
This week people were given more freedom including being able to meet outdoors, play sport with friends outdoors and travel more freely.
In Blackpool sand castles were being built and ice creams were melting as temperatures reached 21C.
Our photographer was out and about on the streets of Blackpool to see how the day went.
Don't forget, today is the last day you can get 50% off a subscription to your Blackpool Gazette online using promo code SPRING6X5021 - find out more here