Blackpool care home manager Delma named a finalist in Great British Care Awards
A manager at a Blackpool care home has been named a finalist in the Great British Care Awards
Friday, 9th April 2021, 12:59 pm
Delma Dela Cruz, the manager at Amber Court on Kipling Drive in Marton, has been nominated in the 'Palliative/end of life category' at the North West Great British Care Awards 2020.
According to the organisers, the award is for a person who has demonstrated how 'special and professional' they have to be to support someone who is at the end of their life, offering them 'dignity and respect', and supporting family and friends during a difficult time.
Delma, who is originally from the Philippines and moved to the UK to further her nursing career, has been the manager at the home for four years, where she leads a team providing nursing, residential and palliative care.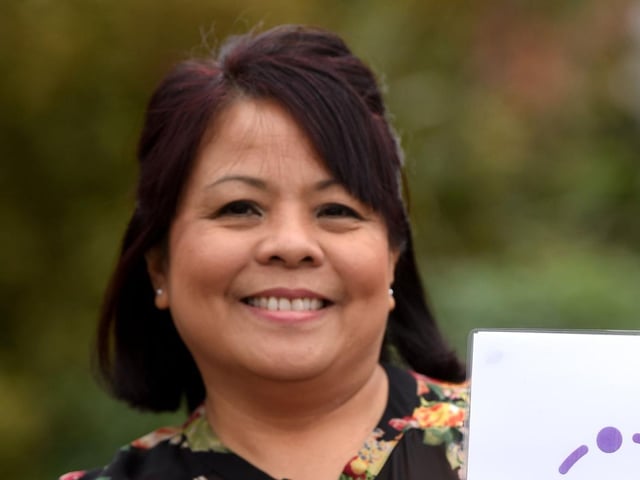 Delma Dela Cruz, the manager at Amber Court care home in Blackpool
She said: "For me, inspiration is the key. I start working with the team here before the admission of the person they are going to support, for them to develop a connection with that person.
"My nursing career started in 1991 and while I gained experience from hospital and community settings, my passion for nursing has always drawn me to palliative and end-of-life care.
"I was brought up to always respect and support people in their most vulnerable times, particularly in health. My parents always said: 'We may not change the situation for someone with ill health, but we can make it better, even in small ways.'
"I try to inspire the team with the same values, and we look for ways to turn the small day-to-day job into a fun meaningful moment."
A spokesman for a Maria Mallaband Care Group, which owns Amber Court, said: "Delma has been nominated in these prestigious awards that celebrate excellence in the care sector in recognition of her inspirational person-centred approach, and her drive to find ways to connect with and make things better for the individuals in her care through every small action and day-to-day task.
The Great British Care Awards are a series of regional events throughout the UK and are a celebration of excellence across the care sector, paying tribute to individuals who have demonstrated outstanding excellence within their field of work.
There are 21 awards categories across all areas of the social care sector, and nominations are invited for frontline staff such as care workers and care managers, to people who have made an impact in other ways such as training and innovation. They include the statutory, independent, and voluntary sectors, as well as unpaid carers.
The awards ceremony, rescheduled from last year, will take place in Manchester on Thursday, July 8.