Video: Bispham school says 'Take That' to lockdown
Staff at a Bispham high school welcomed back its pupils after lockdown today by entertaining them with their take on a 90s boy band classic.
Monday, 8th March 2021, 2:17 pm
Updated
Monday, 8th March 2021, 2:42 pm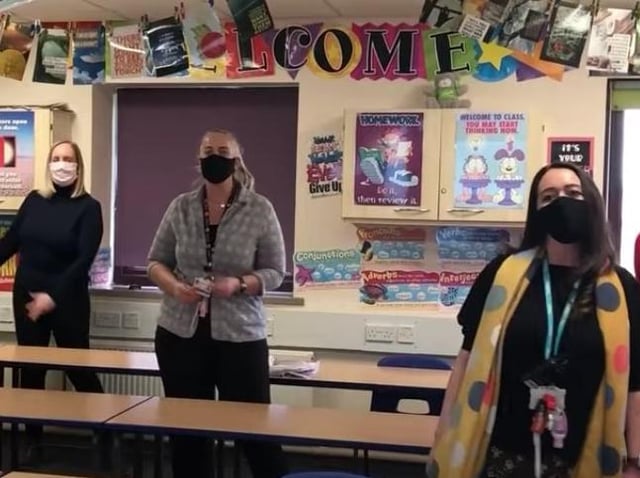 Staff at Montgomery Academy welcomed back their pupils 'for good' with a remake of classic 90s boy band single Back for Good, by Take That. Pic: FCAT Youtube
Staff at Montgomery Academy, in All Hallows Road, Bispham took to their microphones as they were finally able to open their classrooms to all pupils again this morning.
Singing their own version of Take That's 'Back for Good,' they posted a rendition of the classic 90s single to YouTube to welcome children back to school.
You can watch the video, which begins with vocals from headteacher Stephen Careless, here: