South Shore Academy in Blackpool 'requires special measures' after being rated as 'inadequate' by Ofsted
A school in South Shore was told it must improve after concerns were raised around the standard of education following an Ofsted inspection.
Watch more of our videos on Shots! 
and live on Freeview channel 276
Visit Shots! now
South Shore Academy was examined by the educational watchdog between June 27 and 28 – the school's first routine inspection since the COVID-19 pandemic began.
The report – which was published on October 11 – rated the school as "inadequate," with concerns raised around the standard of education pupils received.
It was found that "many pupils do not receive an acceptable standard of education" during the inspection.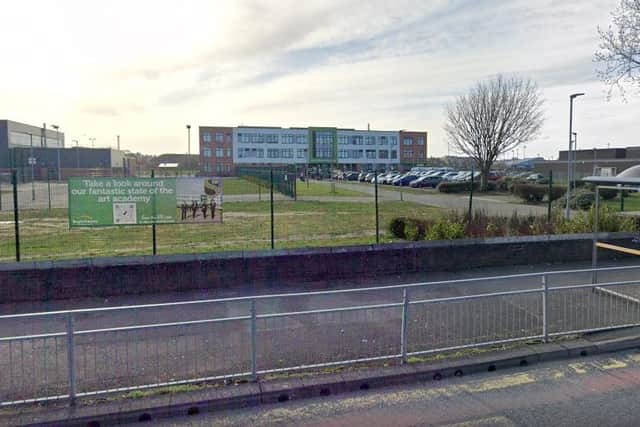 "This is partly because many staff are not suitably equipped to ensure that pupils learn effectively in the subjects that they study," the report stated.
Inspectors also found "too many pupils" do not complete GCSE courses in English, maths or science, and the vast majority of pupils in Years 10 and 11 studied a narrow range of subjects.
"This means that most pupils are not adequately prepared for their next steps in education, employment or training," the report added.
The school, on St Anne's Road, has approximately 771 pupils aged between 11 and 16.
Inspectors found many pupils, including those who are disadvantaged and those with special educational needs and/or disabilities, were "unhappy" about the education they received.
The report said: "Their needs are not adequately met, and they do not receive the support that they need to ensure that they learn well."
Lessons were "not usually disrupted by poor behaviour," but pupils "regularly experienced anti-social behaviours around the school grounds and during social times."
This included the use of abusive language, bullying and physical aggression towards other pupils and members of staff.
However, inspectors found pupils were well educated about how to stay safe, and staff ensured that safeguarding procedures were effective.
"Despite the unacceptable behaviour from some pupils in the school, which leaves others feeling anxious and worried, leaders do have effective systems in place to keep pupils safe," inspectors said.
The report added: "Some pupils take part in activities that enhance their personal development.
"For example, some pupils take full advantage of the range of additional opportunities on offer, such as the Duke of Edinburgh's Award.
"However, the participation of many pupils in enrichment activities is often not sustained."
Attendance was also found to be "extremely poor and getting worse."
The report concluded: "His Majesty's Chief Inspector is of the opinion that this school requires special measures because it is failing to give its pupils an acceptable standard of education and the persons responsible for leading, managing or governing the school are not demonstrating the capacity to secure the necessary improvement in the school.
"Leaders, including trust leaders, must address the weaknesses in leadership and governance to ensure that pupils enjoy their experience at school and achieve well."
Head of School, Mrs Rebecca Warhurst, assured parents that they were doing "everything we can to make rapid improvements."
She said: "At South Shore Academy we are working incredibly hard, with the support of Bright Futures, to enhance and improve the learning experiences and outcomes for all students.
"Leaders were already aware of the areas for improvement highlighted by the report as we have been working to an intensive action plan since the start of 2023.
"Colleagues are highly motivated and committed to our school's journey of improvement.
"I can assure you that we are doing everything we can to make rapid improvements."