One Million Lifesavers
Picture a community where every individual possesses the ability to step in confidently during emergencies, providing immediate care that can save lives.
Watch more of our videos on Shots! 
and live on Freeview channel 276
Visit Shots! now
This is the vision we, Green Cross Global have, and we love to make it a reality. First aid skills are the cornerstone of resilience and compassion within any community. They empower individuals to be proactive, swiftly responding to accidents, injuries, or medical crisis until professional help arrives. By mastering these skills, you become a beacon of hope, offering comfort and crucial assistance when it's needed most.
With World First Aid Day coming up, this year's theme is 'First aid in the Digital world', we wanted to embrace it. That's why, with the vision of making our First Aid training more accessible globally, we have decided to launch our Essential First Aid e-learning course!
Why do we want to train one million life savers?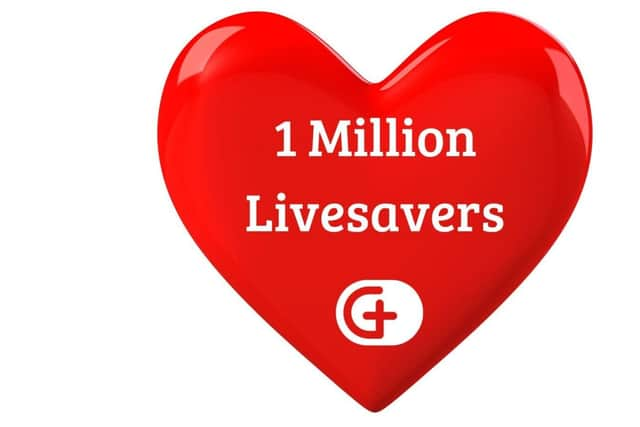 Around 500,000 children need to go to A&E after accidents in the home
Only 1 in 20 people would know what to do in a First Aid emergency in the UK
A&E wait times are getting longer due to the widespread strain on the NHS
70% of people would consider taking an online First Aid course if they felt it could help save a life
Our Essential First Aid e-learning course is designed to give our 1 million life savers the vital skills to help family, friends and the community in a First Aid emergency situation.
Together, we can forge a community where everyone possesses the skills to be a hero. Embrace the power of First Aid – it's not just a skill; it's a lifeline that binds us all.
We want to help as many people as possible and stay true to our mission of training one Million Life Savers. So, our pledge is this: for every one e-learning course we sell, we will donate one e-learning course to food bank charities across the UK.
We know that charities do the most to help others and that is why we want to give back.
There are over 2,500 food banks in the UK alone, we want to make sure all of the volunteers have the lifesaving skills to help in an emergency.
Join us in championing the one million life-saver cause, get your Essential First Aid e-learning course today and learn how to save a life.