Mayfield scores with its own stadium
A St Annes school has opened a football stadium of its own.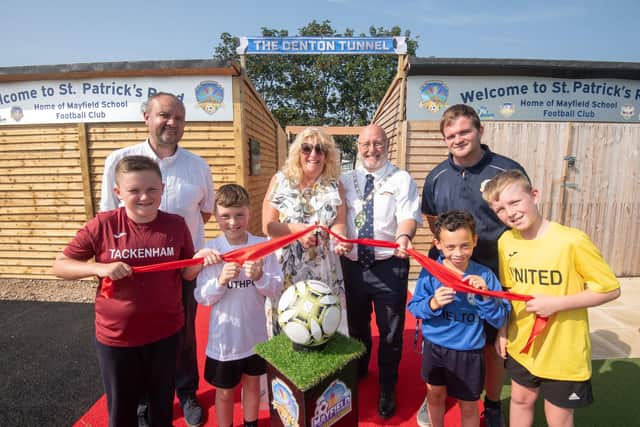 Mayfield Primary School prides itself on what it feels is a unique offering of pursuits for its pupils – with bowls, mini-golf, cricket, netball, remote control car racing and tennis all available to have a go t, as well as its own state-of-the-art full working theatre, which opened a couple of years ago.
There is also an outdoor classroom and, with such an array of pursuits on offer has been experimenting with social media, with our New Mayfield's Cool Facebook and TikTok platforms attracting hits galore under the banner New Mayfield and asking "'Does your school do this?"
The school says that a big drive of what it is doing surrounds its St Patricks Road Football Stadium, where it hosts 'Mayfield Mini League' tournaments including The Denton Cup, named after its headteacher Glyn Denton.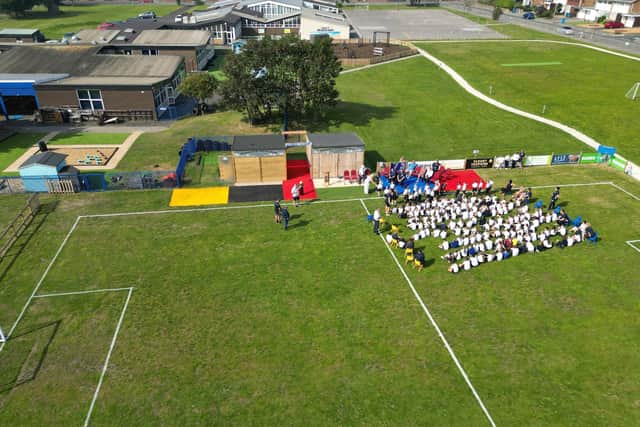 The stadium is fully marked out, complete with changing rooms, dugouts and other surrounding structures and Fylde mayor Coun Cheryl Little was invited along to officially open it.
Governor Craig Morris said that the school has also partnered with various local businesses, offering them opportunities to become official St Patricks Road Stadium sponsors and in turn has received help and discount for their services.
"One example is Lytham Skip Hire, which has offered the school free skips to assist in the disposal of rubbish, while Lytham Window Company supplied a huge three-section window for our send changing room completely free of charge," said Mr Morris..
"Our quirky videos, of which have had over 120 thousand views on TikTok are full of clips relating to the journey that we are currently on.
"We just want the community to see what we do, and understand what we are about, we are different, we are innovative – we are New Mayfield!!!
Mr Denton said: "At Mayfield, we look to innovate as much as we can and base every effort and action upon what our children both need and wish for.
"The stadium, the first of its kind, is a shining example of our investment in the broad, exciting curriculum that the children desire.
"Primary school years should be about great memories and fun and we look forward to our brand-new stadium doing just that for our children"