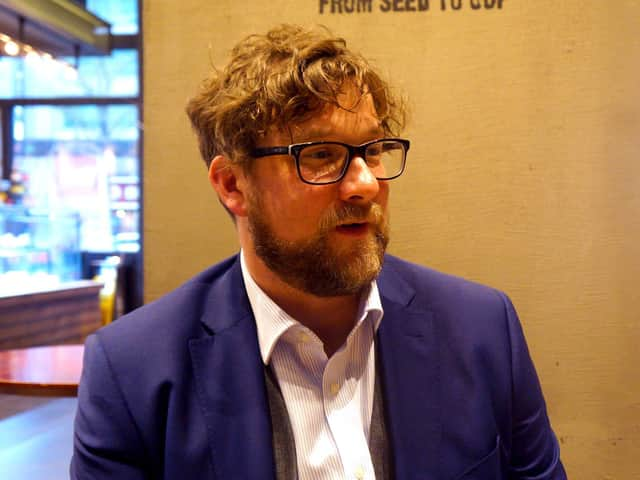 UCLan's professor Niki Alsford has won a prestigious US grant to help with his research into the part whales play in helping the indigenous people of Taiwan learn about their heritage
Although these magnificent creatures are not a familiar sight in our waters, one Preston-based researcher is ready to raise their profile on the international stage.
Professor Niki Alsford, an expert is Asia Pacific studies, has won an international grant to explore the part the whale plays in helping indigenous people of Taiwan to connect with their ancestral roots.
His two-year project, entitled 'Maciuciu and the Whale: Amis Origin Performance and the Denial of Cultural Heritage' has won a Targeted Area Research Fellowship, from the American Society for Theatre Research (ASTR).
Whales feature highly in the folklore of the indigenous peoples of Taiwan
The study will look into how the whale has been used in performance and the arts to relate stories, rituals and other customs of this little - known Pacific island community and how, through political isolation, some of this cultural representation has been lost within international organisations.
Prof Alsford, who is the head of the Institute for the Study of the Asia Pacific at the University of Central Lancashire, said: "I am humbled to have been nominated for this award and to join past recipients who I have long admired and respected. A special thanks goes to the board of ASTR for selecting me."
He is one of only 24 researchers from around the world to receive funding this year from ASTR.
He said: "This project focuses on performance; whether as songs, chants, or dance, that search for the origin of the Austronesian connection to the mythology of whales.
"Since Taiwan through its colonial historical legacy lacks political representation in current era, it is difficult for the indigenous peoples on the island to connect to their wider Pacific heritage.
"What is more, it subsequently becomes difficult for the peoples of the Pacific to connect, historically, to Taiwan as an origin of Austronesian language and culture practice."
The blue whale is the largest animal that ever lived
It can grow to 90 or more feet and weigh as much as 24 elephants and scientists believe the bowhead whale cna live for 200 years and the killer whale 100.