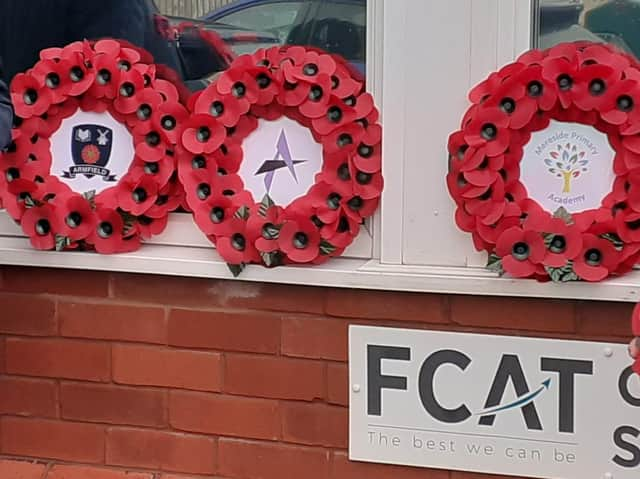 Poppies for FCAT schools
Schools in the Fylde Coast Academy Trust are taking delivery of poppy wreaths for their annual Remembrance services.
Despite tough Covid-19 restrictions, trust bosses are hoping schools will still be able to mark Remembrance Day next week. But, because of social distancing rules there will be no whole school services.
However, some schools are planning to hold small ceremonies which will be relayed around classrooms via live video links.
John Topping, FCAT community relations and estates lead said: " Fllowing half term, all FCAT sites are now getting ready for Remembrance Sunday and building in to lessons and form periods a range of experiences to help students to better understand aspects of war and sacrifice."
He added: "This year a number of our schools will be transmitting their own in house ceremonies by live link across classrooms."
Trust interim director Sean Bullen added: " It is nice to see two of our FCAT core values, namely pride and respect, being nurtured by our young people as they remember those who gave their lives for our country and our freedom.
"Remembrance day will have a particular poignancy this year. We are in the middle of a pandemic, but the fact that our ancestors overcame massive challenges and sometimes gave their lives for us all, should give us hope for the future."
School pupils across the county have been asked to show support for the Royal British Legion by colouring pictures of poppies and displaying them in windows at their homes.