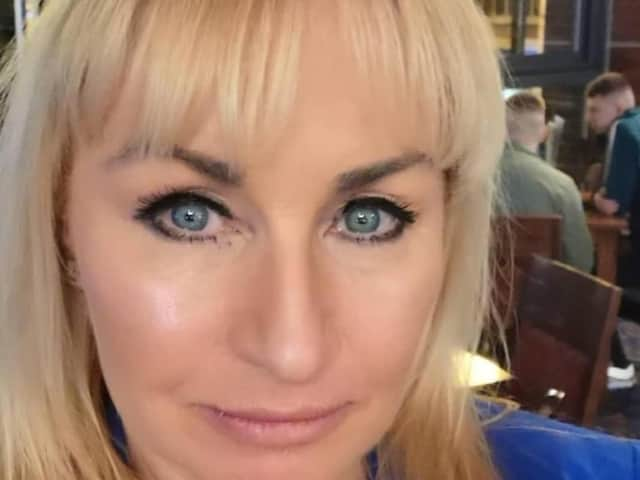 Corinne Valente
The former Blackpool and The Fylde College student has taken to her sewing machine to churn out reams of colourful face masks , instead of her usual job of making wedding dresses and gowns.
She is handing them out free to people working working in a variety of caring roles from doctors' receptionists to paramedics.
Her sewing skills sprung into action when her sister, who works in the care industry, told her about a shortage of masks.
Some of the pretty face masks
Corrinne had lots of fabric and worked round-the-clock producing the masks.
"So far she's made 160, which have been snapped up by teachers, paramedics, nurses and receptionists at doctors' surgeries.
She said: "I just wanted to let these people know that I appreciate what they do and wanted to look after them, so I will just keep on sewing them until I run out of fabric."
Corrinne specialised in contemporary costume at the college's Blackpool School of Arts in Park Road and added: " Tutors encouraged us to try new things and push our limits, which made me feel I could achieve my ambitions and should never be afraid of trying new things.
"The course taught me all the techniques I needed and the skills, but most of all it gave me confidence to believe in myself and what I can do."