Wyre MP pays visit to Hambleton holiday park leading the way for disabled guests
A disability should be no barrier for anyone looking for a peaceful holiday away from the hustle and bustle of daily life.
Thursday, 30th January 2020, 5:00 pm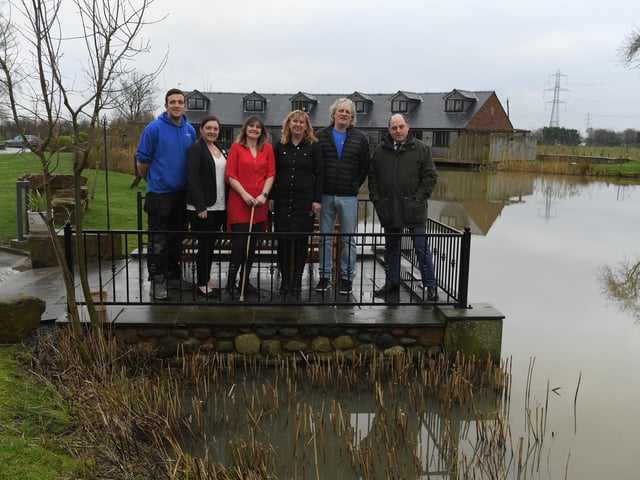 MP Ben Wallace visits the holiday park in Hambleton
But for many disabled people, finding good accessible holiday destination can feel like an impossible task.
From travel troubles to wheelchair-unfriendly hotel rooms, to steep staircases and a lack of walk-in showers, the challenges faced by many disabled people when planning their big getaway are numerous.
One Hambleton holiday park hopes to change all that.
Brickhouse Farm Holiday Cottages welcomed Wyre MP Ben Wallace to its accessible holiday homes on Friday to coincide with the opening of a new wheelchair-friendly bistro and swimming pool.
Erica Fairbairn, sales manager at the park, said: "We have developed these cottages over six years. Its started as a sloppy field with chicken huts on it, and now we have 12 beautiful accessible cottages, all built from scratch.
"You don't have to be disabled to come to stay here, but the idea is that anyone can come. If your mum has had a stroke, or your dad has MS, or your child is born with a genetic condition - it's for everyone."
The park, which is owned by Ian and Sue Rainford, was approached by Mr Wallace after picking up prizes at the Wyre Business Awards and the Lancashire Tourism Awards.
The new hydrotherapy pool
Erica said: "Without these accommodations, our guests would not be able to go on holiday. We have a lot of people visiting who have not been on holiday in 20 years, and it often stops the whole family coming on holiday. But now the whole family comes together.
"Ben Wallace was a true gentleman and loved everything that we did and we were proud to have him there; it meant a lot to us."
All the cottages are accessible