M&Co permanently closes its St Annes store
High street clothes shop M&Co has permanently shut its store in St Annes.
Thursday, 8th April 2021, 12:09 pm
Updated
Thursday, 8th April 2021, 12:26 pm
The town centre store in St Annes Road West had been shut for lockdown, but has now confirmed it will not reopen when restrictions are lifted on Monday, April 12.
According to a member of staff, the business was unable to negotiate a new lease with its landlord.
Staff member Gillian Howarth said: "After 20+ years in St Anne's, M&Co were unable to negotiate a new lease. It's very sad, it was a profitable shop with many loyal customers both local and holiday makers.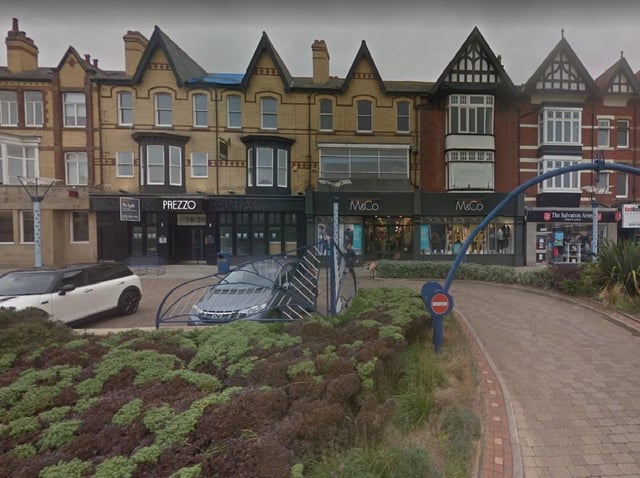 Clothes retailer M&Co has closed its St Annes store after trading for more than 20 years in the town centre. Pic: Google
"Seven local people, including me, have lost our jobs."
The store closure was confirmed on the M&Co St Annes Facebook page yesterday. It comes just days before all non-essential shops are due to reopen on Monday, April 12, following months of lockdown.
The nearest M&Co store can now be found 10 miles away in Victoria Road West, Cleveleys.
St Annes to lose Bonmarche as well?
Confirmation of the shop's closure was posted on its Facebook page yesterday (Wednesday, April 7)
Closing down signs have also appeared in the Bonmarché clothes shop, just a few doors up from M&Co in St Annes, putting more jobs at risk.
Bonmarche was rescued from administration in early January after a senior executive at parent company Peacocks - with backing from a consortium of international investors - acquired the chain.
It said 72 of its stores would be protected whilst the remaining 148 Bonmarche shops would be reviewed. But it did not say which stores were at risk of closing down.
The retailer has been approached for comment.
St Annes shoppers react to M&Co closure
The closing down of M&Co has been met with disappointment by shoppers in St Annes, with many worried about the future of the town's high street.
Suzy Wilkinson-Thomas said: "Larger Shops will lie empty like they have for years and we will end up with another charity shop.
"St Annes is rubbish now and that's saying something compared to Blackpool. I just wish councils and landlords would realise they have ruined our town. Shop Local - What a joke!"
"Such a shame," added Jayne Burroughs, "they catered for everyone. Fair enough, prices were high, but at least quality was good. I'm going to miss M&Co."
Kathryn Jurin said: "I've bought loads of things from M&Co. I love that shop because it's so local, instead of having to go to large towns. I find it very convenient.
"Very sad its had to close and it'll probably be an empty premises for ages and will continue making St Annes look hideous."