Hold on for the better times, says Blackpool business expert
A Blackpool business adviser has urged the area's hospitality and tourism sector to hold on and make use of government lifelines until sunnier days arrive.
Thursday, 11th March 2021, 7:00 am
Colin Johnson, partner at Blackpool-based chartered accountants and business advisers MHA Moore and Smalley, said the budget announcement which included an extension to the furlough scheme to September as well as £5bn of 'restart' grants for the hospitality and retail sector, brought relief.
The announcements also included an extension to the five per cent VAT rate for hospitality and leisure firms as well as business rates holidays until June.
Colin said: "The UK hospitality sector is breathing a sigh of relief as the Chancellor seems to have listened to its pre-Budget requests.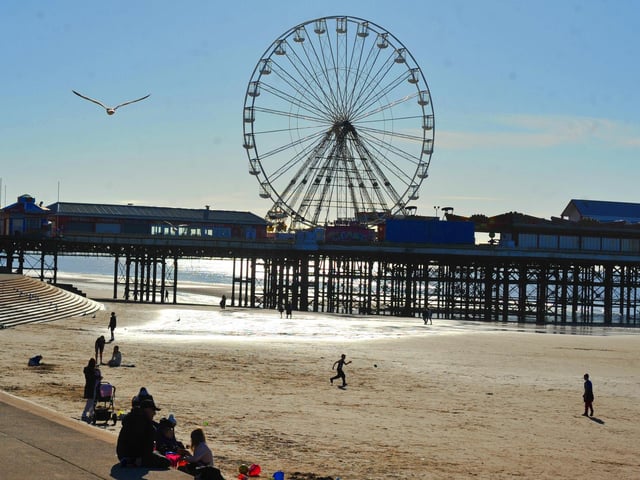 Blackpool leisure, tourism and hospitality businesses should make use of the extended government aid schemes, says one adviser
"In particular, the extension of the five per cent VAT rate for the UK hospitality sector for an additional six months up to the end of September 2021 is good news as it will cover the important summer season.
"It was also reassuring to see that from October 1, 2021 to March 31, 2022, the VAT rate will increase to 12.5 per cent before it returns to 20 per cent with effect from April 1, 2022."
Colin discussed the prospects of a recovery for the industry over the coming months but highlighted that challenges remained for leisure, tourism and hospitality firms until they were able to trade fully and without restrictions.
"With the lockdown easing over the next three months, tourism and hospitality businesses in the UK will be hoping that this VAT reduction will encourage the British public to stay in the UK this year and make the most of UK resorts and destinations whilst supporting UK businesses," he said.
"We believe the measures put in place can help the industry to bounce back, but there are still several weeks ahead where firms will be unable to trade.
"We would advise these businesses to speak to their adviser about how best to fully utilise the government support available to them to manage the period until they are able to operate without restrictions."
He also advised businesses to begin planning now for their reopening to avoid potential issues with working capital.
"These companies will be moving from an enforced closure straight into what could be a very busy trading period over the next few months." he added.
"This will put pressure on their resources if they do not plan effectively and we would advise pubs, restaurants and other hospitality businesses to begin these preparations now to ensure they have sufficient working capital in place to manage this reopening."