Last minute glitch won't delay opening of Blackpool's new post office
Blackpool's town centre post office is to open on Monday despite a last minute hitch with its broadband link.
Saturday, 17th April 2021, 7:00 am
The Talbot Road Post Office at Bickerstaffe Square replaces the one in the former WH Smith in Bank Hey Street.
It will be run by Azim Shaikh whose family have post offices in Lancashire's Ribble Valley.
But it will be operating using mobile phone technology and just two counters until fibre optics can be installed.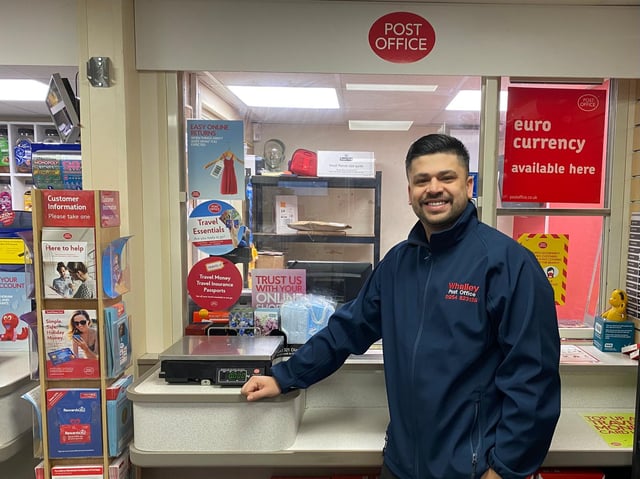 The Postmaster at the new town centre post office in Blackpool is Azim Shah
A Post Office spokesman said: "We are really looking forward to re-opening a Post Office in the centre of Blackpool again with a team of very experienced postmasters and staff.
"The branch will open to the public as planned at 1pm on Monday, April 19, as we want to restore a service as soon as possible.
"Finishing touches to the shop will take place over the next few weeks.
"Initially there will be two Post Office counters operating on a mobile phone signal until fibre optic broadband can be installed.
"This is because the current broadband at the premises is not compatible with our Post Office computer system.
"Once fibre optic broadband has been installed, then all four Post Office counters will open."