Blackpool's Sandcastle Waterpark bans Naturists from hosting nude swim events with children
Nude swims have been banned at Blackpool's Sandcastle Waterpark following successful protests from those who feared that children were at risk at the 'family events'.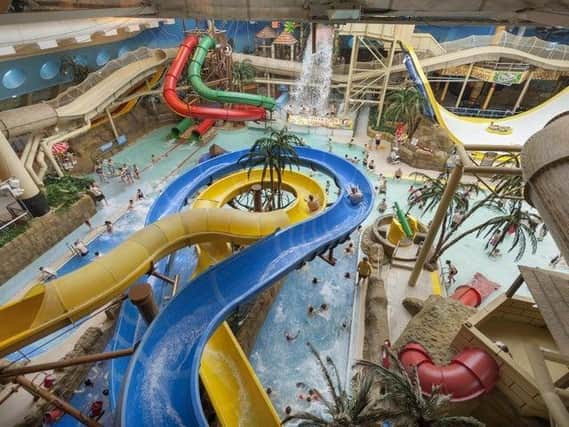 The naked swim events, organised by British Naturism, provoked a fierce backlash when naturists from around the UK last visited the resort in February.
Protesters gathered outside the South Shore waterpark during the 'family event', with some claiming that adequate safeguarding measures were not in place to protect children.
The Sandcastle has now confirmed that it will not host any future Naturist events which include children due to "adverse publicity and negative feedback".
John Child, managing director of Sandcastle Waterpark, said: "I can confirm that we are not looking to hire Sandcastle Waterpark for any future family Naturist events.
"As a multi-award winning attraction, with an outstanding reputation, we always listen to our guests and this particular event has created adverse publicity and negative feedback, hence why we have made this decision."
The decision has been welcomed by Fleetwood councillor Colette Fairbanks, who has led the campaign to stop naked swimming sessions at the Sandcastle out of concern for children's safety.
She said her main worry was that the events were open to non-members of the naturist group, leaving children vulnerable to paedophiles who might 'infiltrate' the event.
"I am delighted by this outcome and hope other waterparks follow suit," said Coun Fairbanks.
"Other venues have banned these events from taking place in the future or they have made them 18+ only events, which I personally don't have a problem with.
"I am not against Naturists but these so called family events are open to anyone to attend.
"You don't have to be a member of British Naturists and neither do you have to book as a family. Single tickets can be purchased by non-members at a slightly higher cost and all they have to do is register. But this doesn't mean that children are safeguarded.
"Last year there were groups of single men walking in. It's not acceptable, in my opinion.
"Naturists can do what they want, but I don't think that children should be included."
But both the Sandcastle and British Naturism have previously reassured the public that strict safeguarding measures are in place to protect children.
Speaking after the event in February, the Sandcastle said: "The Naturist event (including family naturists) is a private event and no one can walk in off the street without pre-registration.
"Any children that might attend on the night are with their parents or guardians, which is part of the safeguarding policies of The British Naturist Society."
Prior to the February event, British Naturism responded to public concerns, saying: "We have a robust child and vulnerable adults safeguarding policy. It was developed in conjunction with the NSPCC and is reviewed annually.
"We also have a strict 'no cameras' rule with any photographs taken to record the event being taken by our official photographer, who follows guidelines about what images can be captured."
British Naturism told the Gazette that it was unaware of the Sandcastle's decision to ban its future visits, but said that organisers had not made any plans to return to the waterpark.
British Naturism has been approached for further comment.