Blackpool Airport is considering adopting virtual air traffic control technology
Blackpool Airport is considering replacing its control tower with camera technology so air traffic control could be done virtually.
Saturday, 8th May 2021, 12:30 pm
The airport, owned by the council, has secured funding to look into the possibility of a remote control room.
It comes just a week after a major London airport became the first to adopt the technology.
In a recent report into the progress of Blackpool Airport Enterprise Zone, the future of the control tower was brought up.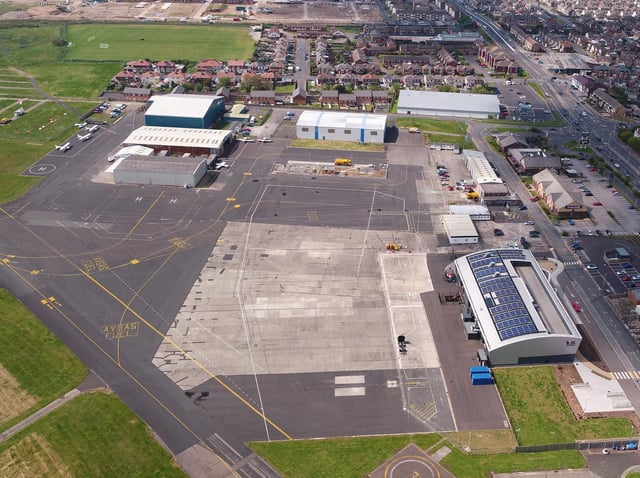 Blackpool Airport could be controlled virtually
Rob Green, head of enterprise zones for the authority, said: "The airport was successful in securing support from the Airfield Development Advisory Fund (ADAF), with the consultancy support funded looking at options for introduction of virtual control technology, which would avoid the requirement for construction of a new control tower."
Mr Green said in the short term the existing 1939 tower is undergoing repairs so its operational life can be extended.
The ADAF is a scheme by the Department of Transport to provide UK airfield businesses access to "expert advice on a range of topics to support future development".
It's only open to airports that have handled less than 200,000 passengers on average in the last two years.
It comes after London City became the world's first airport to use remote air traffic control.
All the airport's flights are being guided to take-off or land by controllers who have relocated more than 70 miles away to Hampshire.
A 50-metre tall digital control tower has been built at the airport with 16 cameras attached to it.
These provide footage and audio from the airfield, plus radar information, to the control room where it is displayed on 14 screens for the controllers.