"These aren't Granada folk?!" ITV viewers baffled as Granada Reports is replaced by ITV News Calendar from Yorkshire
ITV viewers in Lancashire who were settling down to watch their local news programme tonight were left a little disappointed.
Monday, 28th September 2020, 7:11 pm
Updated
Monday, 28th September 2020, 7:16 pm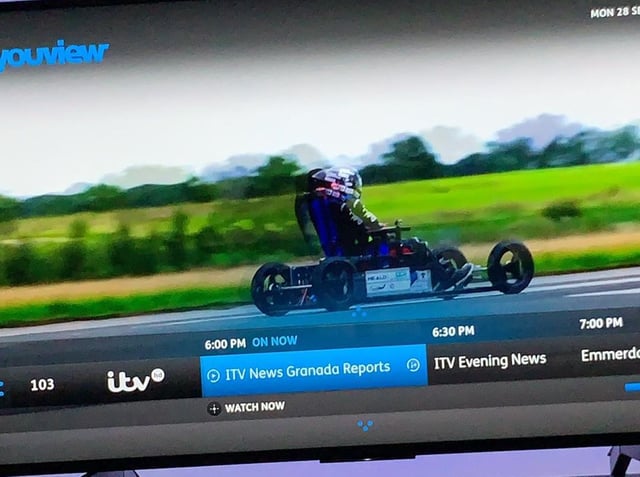 Viewers were a little confused
Granada Reports should have aired at 6pm, but viewers were greeted by the local television news programme from Yorkshire.
ITV News Calendar reports on weekdays at 6pm across Yorkshire and Lincolnshire, and was certainly not what folks in Lancashire were expecting.
Liz Archer on Twitter said "I live in Blackpool and for some reason tonight's Granada Reports has been replaced by ITV Calendar. Not sure what has happened", while Patrick McGann was just as disappointed: "Was hoping to see what's going on in Blackpool today but not gonna see it on Yorkshire news".
"Where's my @GranadaReports!!" grumbled Derek Des Webster, "I'm not bothered about Robin Hood's Bay and York - we want Blackpool and Wigan! These aren't Granada folk?!"
Katie on Twitter asked "Is poor @lucymitv chatting away to herself thinking Granada land are watching????", and presenter Lucy Meacock answered "I might as well - sorry"
Bri hit the nail on the head with "It's shocking, who wants to know what's happening on the wrong side of the pennines?" while Sharza Dethick ventured "Perhaps Granada Reports are in lockdown".
Granada Reports itself blamed technical difficulties, and on the plus side, everyone quite liked the look of Robin Hood's Bay!