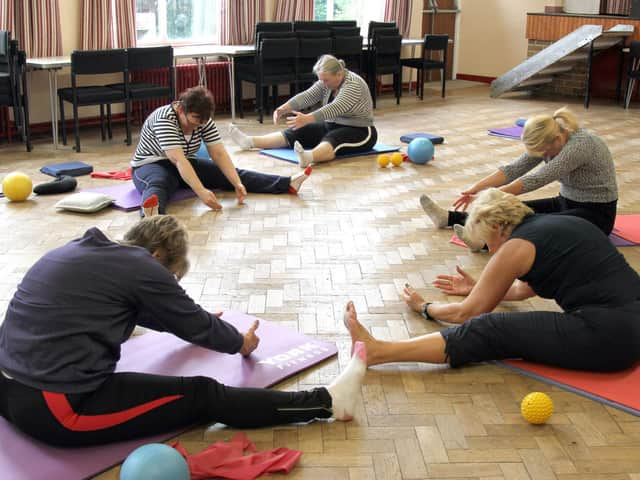 Trigger Point Pilates
Billionaire Boy: From the award-winning West End producers of Gangsta Granny and Awful Auntie comes this amazing new production of David Walliams' best-selling story. The Opera House, Winter Gardens, Church Street, Blackpool. 1.30pm & 7pm.
Quiz, bingo, raffle, open mic: Bispham Con. Club, Red Bank Road, Bispham.
Activity Trail: Sonic the Hedgehog needs help as the evil Dr Eggman tries to turn Sea Life Centre's inhabitants into robo-creatures. Family oriented activity trail, featuring five interactive games to find the missing letters in order to help Sonic the Hedgehog stop Dr Eggman's invasion of the aquarium. Sea Life Centre, Promenade, Blackpool
Trigger Point Pilates: Release the pain and tension in tight muscles and restructure your body. Suitable for all ages and genders. Also personal training at home. DW Sports, Vicarage Lane, Marton. Today from 10-11am. Details ring 01253 403273.
Digital Help: Do you need help to develop your digital skills on your tablet, phone or computer? Go along to Poulton Library, Blackpool Old Road, Poulton today at 2pm.