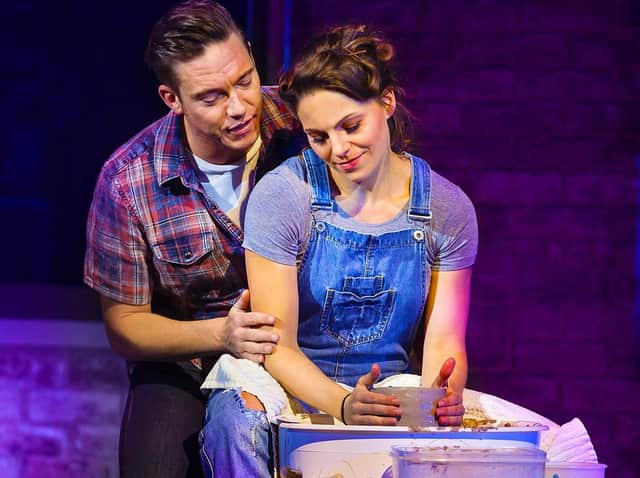 Andy Moss and Carolyn Maitland star in the previous touring production of Ghost the Musical
Cast have yet to be announced for the latest production, which joins a top programme of shows at the Winter Gardens in 2020, including Grease, Footloose and the UK's first tour of Dreamgirls.
Ghost the Musical is based on the Paramount Pictures film written by Bruce Joel Rubin and opens at the Opera House on Tuesday August 25 for five nights.
Tickets for the performances go on sale are now on sale.
Paula Davies, Winter Gardens Blackpool commercial director said: 'We're delighted to announce Ghost The Musical as part of our 2020 calendar of events already brimming with some of the biggest touring shows and events in the UK'
'A timeless love story which has seen tremendous stage success including in Blackpool in 2016 when it enjoyed a fantastic two weeks delighting audiences from across the UK. During the summer holidays we're sure audiences will be delighted and snapping up tickets to this fantastic production."
The movie 'Ghost' has proven to be one of cinema's biggest all-time hits.
Starring the late Patrick Swayze, Demi Moore and Whoopi Goldberg, it was the highest grossing film of 1990 and won an Oscar for screenwriter Bruce Joel Rubin who has adapted his screenplay for this musical.
Ghost the Musical returns to the Opera House