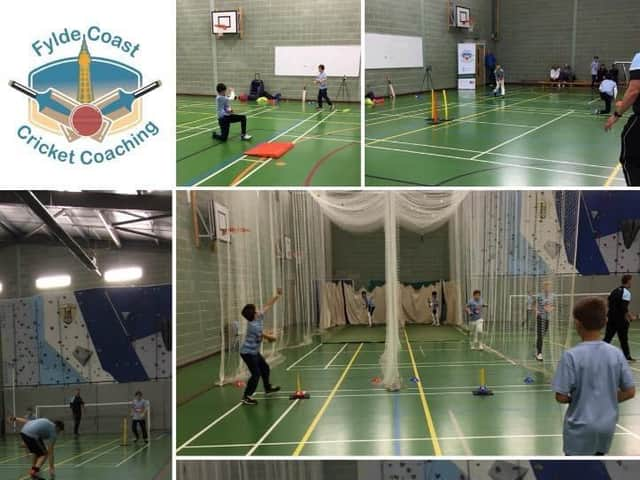 Fylde Coast Cricket Coaching Ltd had a successful winter ahead of the lockdown
Fylde Coast Cricket Coaching Ltd completed its 10-week coaching course in December based at Hodgson Academy in Poulton, then completed a further six-week course in mid February at AKS Lytham. Several players attended both courses.
The company was set up by locally-based Bobby Denning and Danny Gilbert, two highly qualified coaches who the players have continued to have access to online since their course.
They remain part of the FCCC family with their branded training top and an option to purchase other branded clothing.
Gibert has worked with various county representative squads and plays for Garstang CC in the Northern Premier League.
Denning brings a wealth of experience, having worked across the Lancashire junior squads, and is well respected by the European Cricket Council for his work overseas with Spain.
The ECB recently recognised his work with the England Deaf team at home and overseas by awarding him the prestigious International Cap
Bobby said: "We are delighted with our first winter of courses. The feedback we have received from the players and parents has been fantastic.
"There has been a desire for this type of course in the area for a while and we are pleased to have provided this.
"As the only recognised cricket coaching company in the area, we are committed to developing junior cricketers. This support will be ongoing.
"We hope to see our young players performing this summer.
"That's what we are about and this will continue to be our focus in our planned courses after the 2020 season is over."