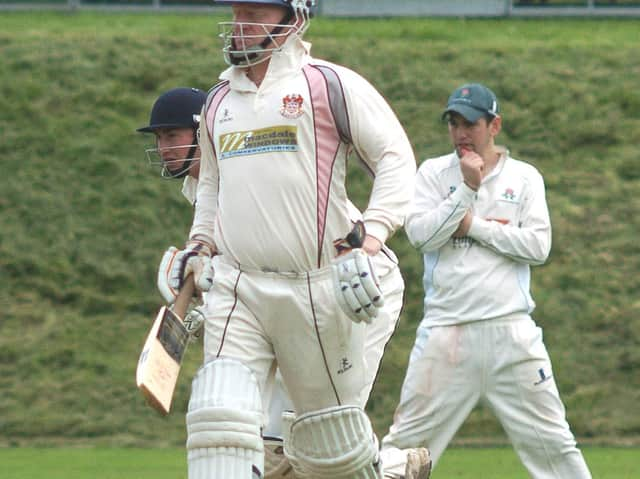 Blackpool CC captain Paul Danson
After a three-month wait as a result of the coronavirus pandemic, Blackpool began their campaign with an 82-run defeat when they came up against St Annes seven days ago.
If anything, however, it could be argued that the result at Stanley Park was secondary with Danson just glad to be sharing a field with his team-mates again after their extended break from the sport.
"There's one or two lads like myself who have worked from home since all this has started," he said.
"It's just good to get out of the house and try to get back to some sort of normality, so to be on a cricket field and in the fresh air will be great.
"For a lot of the lads though, it isn't just about playing but also the social side of it as well.
"They are team-mates but they're also your friends and the banter that goes on, on the pitch and after the game, as well as the social interaction, is brilliant."
In common with clubs up and down the land, there had been the fear that a lack of games might impact on some of the players.
Having trained over the winter and during the early part of the year, only to find the season put on hold, it would have been easy for players – young and old – to turn their backs on the sport.
"We've got one or two who have decided it's not for them because of the risk associated with it," Danson acknowledged.
"That throws an opportunity to the younger players who were probably in the frame and would have had game time this season anyway.
"With young lads, if you stop doing something then there's a risk of losing them, especially when they get to 17 or 18 and other things pop up.
"We're lucky at Blackpool because we have a group of kids who just enjoy playing cricket and I don't think we'd have lost them to other sports."
Danson's senior squad will be looking to bounce back from last week's loss to St Annes this afternoon.
They are due to face Fleetwood in the second of their round-robin group matches in the one-off competition replacing the Northern League and Palace Shield this year.