Fleetwood boss Joe Barton keen to test himself against 'wily' Steve Evans
Joey Barton is looking forward to testing his mettle against Gillingham boss Steve Evans today.
Saturday, 14th December 2019, 6:00 am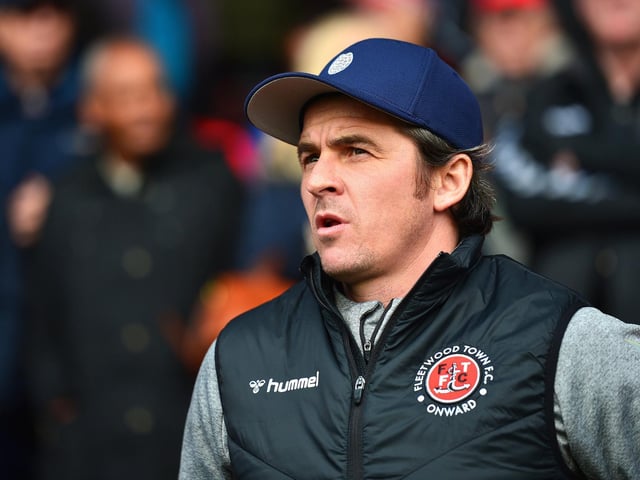 Joey Barton says he learned plenty from pitting his wits against Simon Grayson for the first time
Town have won their last three League One games on home turf but lost their last three away.
Barton said: "I've only faced him (Evans) once. That was down at Peterborough last season and we lost 1-0. It was a tight game decided by a set-play.
"We had a number of opportunities, with Chris Long going close. Darren Ferguson was in charge when they played us at Highbury later in the season.
"Steve's a wily old customer. He knows these leagues really, really well. He always gets his team at it and the ball goes from back to front relatively quickly.
"Their strikers work really hard to create confusion, either winning the first contact or not letting you get a clean contact.
"The diamond in midfield then come for the second balls. Anything bouncing around in midfield gets hooked on.
"It's going to be physical and competitive. It will be a tough game for us. They can cause problems because the way they play is very effective."
Barton wants his side to play their way but adapt to Gillingham's style when necessary. "For me as a young manager it's a great challenge," he added.
"I've got to learn how to deal with all different styles of football. That's the only way you grow and improve.
"To learn how to box somebody you've got to get in the ring with them and have a spar.
"The only way you know somebody's level is by getting in there.
"Saturday was the first time I've had an encounter with Simon Grayson as a manager and I learned a lot from the exchange.
"The challenge is to come back smarter and with a different strategy to implement your game-plan next time.
"I enjoy that. I go away and take lots of notes on opposition managers.
"I think about what they do and what they'll change when they play us again.
"I'm constantly expanding my knowledge and my understanding of the game."