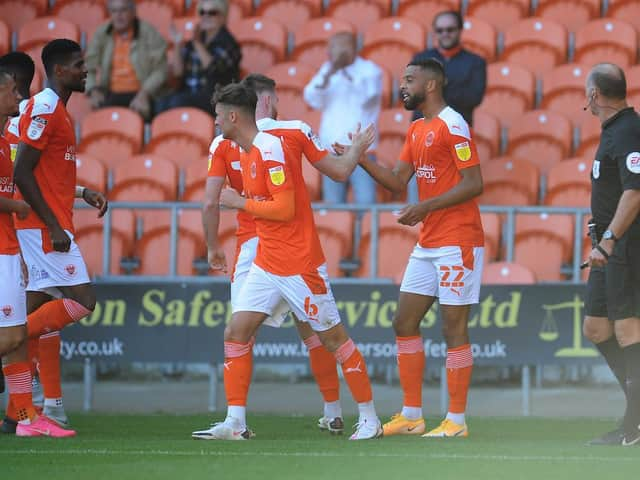 CJ Hamilton's brace secured a deserved three points for Blackpool
The Seasiders claimed their first league win of the season thanks to CJ Hamilton's brace, with his goals coming either side of the half-time break.
Swindon had started brightly for the opening 10 to 15 minutes but, once Blackpool got two goals ahead the end result never looked in doubt.
In fact, the Seasiders wasted a host of glorious chances to make their lead more comfortable come the final whistle.
"The last 15 minutes, I'm not happy with that at all," Wellens told the Swindon Advertiser.
"At times I thought we looked shambolic – I know we're getting players up to speed, but I think with Mathieu Baudry, he was looking after himself.
"If one player is deep, the whole team needs to be deep. What we can't be doing is having big spaces between the defence and midfield.
"It was a really strange game, the Hallam Hope effort needs to go in for us to have a chance of a comeback, but we didn't work their 'keeper enough and our decision making in the final third was poor.
"But I thought up until their first goal, we were very good. We were poor in the final third when the opportunities did arise though.
"They gave the ball away three times and we outnumbered them on the counter-attack, but we didn't even get a shot away. Our decision making in the final third was very poor.
"For the first half an hour, the way we knocked the ball about was very, very good, but you have to have an end product and you have to be able to work their goalkeeper, and we didn't do it enough."