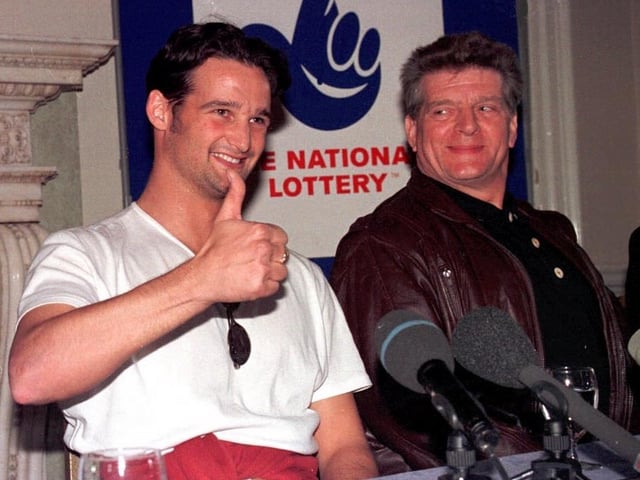 The first big winner to go public was Karl Crompton, who at the time lived in Cleveleys.He found himself splashed across the nations papers after landing 10.9m in May 1996, at the age of just 23. He is pictured with his dad Keith.
National Lottery celebrates 25 years: Meet Blackpool's lucky winners
Blackpool has had its fair share of National Lottery success since the number balls were first spun 25 years ago this week.
Thursday, 21st November 2019, 5:00 pm
Updated
Thursday, 21st November 2019, 8:41 pm
From winners scooping jackpot prizes and beneficiaries of National Lottery funding, to the launch of new Lottery games in the resort, the coast has seen them all.