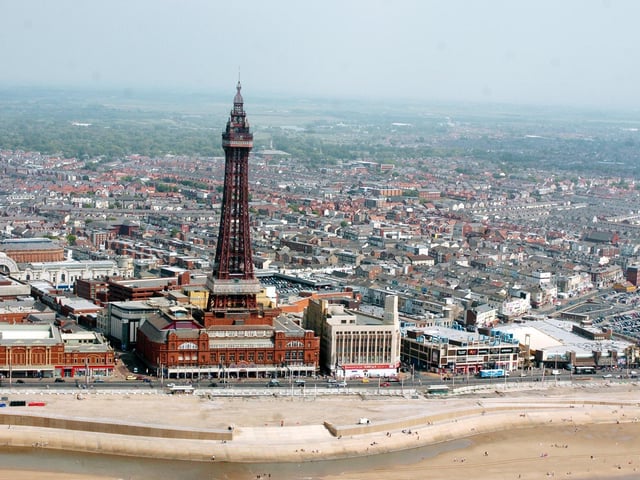 Here are 10 things that have changed in Blackpool since the year 2000
Here are 10 things that have changed in Blackpool since the year 2000
Can you remember what Blackpool was like in the year 2000?
Monday, 20th January 2020, 1:46 pm
Updated
Monday, 20th January 2020, 2:00 pm
It's fair to say a lot has changed across the world and in our town since the turn of the millennium. From demolitions to new developments here are 10 ways Blackpool has changed in the last 20 years.
Since 2000 the promenade has erected various sculptures including the Mirror Ball and the Tide Organ (2002), seen the Comedy carpet official opened in 2011 and welcome the shared space scheme.
Talbot Road Bus Station closed
Talbot Road Bus Station closed in 2004 and was transformed as part of the Talbot Gateway project. Work is ongoing developing the bus hub in the West Street area.
We said goodbye to the famous Premium Bonds tower
Demolition of the Premium Bonds site began in March 2017 and wasn't completed until May of that year. Work is still ongoing building houses on the land formerly occupied by ERNIE.
Work on the new £21m police station began in 2016. Built on Clifton Road in Marton following the demolition of Progress House, the new offices officially opened in 2018.
State of the art mental health facility opens
Blackpool's £40million mental health facility, The Harbour, opened its doors in March 2015.
New rides at the Pleasure Beach
Blackpool's theme park has opened a host of new rides during the last 20 years, including, Infusion, Red Arrows Sky Force, Valhalla and most recently Icon. Nickelodeon Land also opened in 2011.
Blackpool's tram network upgrade
The tramway re-opened in 2012 following a £100m investment including replacement of the track, construction of a new tram depot at Squires Gate and the delivery of 16 Flexity2 trams.
Sadly we had to say a nostalgic farewell to Jungle Jim's in 2019. Following its overhaul in 2007 it was decided to close the play area in May 2019. The space is now home to The Fifth Floor entertainment complex.
The Velvet Coaster opened
The Velvet Coaster, named after one of Blackpool Pleasure Beach's original rides, opened in the site of the former Lucky Star amusements arcade in 2015.
In 2009 Blackpool's famous Yates's Wine Lodge was lost to fire. After a number of year's empty construction began for a new Premier Inn hotel at the site began in 2018. The hotel is set to open during spring 2020.