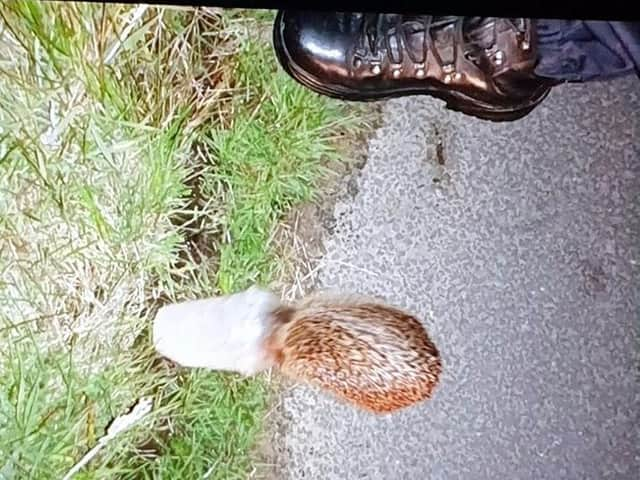 The hedgehog trapped in the paper cup. Picture: Garstang and Over Wyre Police
While out on patrol, officers from Garstang and Over Wyre Police spotted a hedgehog in the middle of the road with its head completely stuck within a plastic cup.
They quickly tended to the creature, removing the lid from around its head and neck, after which it scurried off into the undergrowth.
A police spokesman said: "Littering is pointless and lazy and can affect the wildlife and countryside.
"Please dispose of your rubbish in a public bin or the bin at home as doing this will create a cleaner planet."