Recalling the days of big bands in Blackpool... and a plane stunt which brought sheet music showering down
By Barry Band
Saturday, 12th September 2020, 7:00 am
Updated
Monday, 14th September 2020, 9:42 am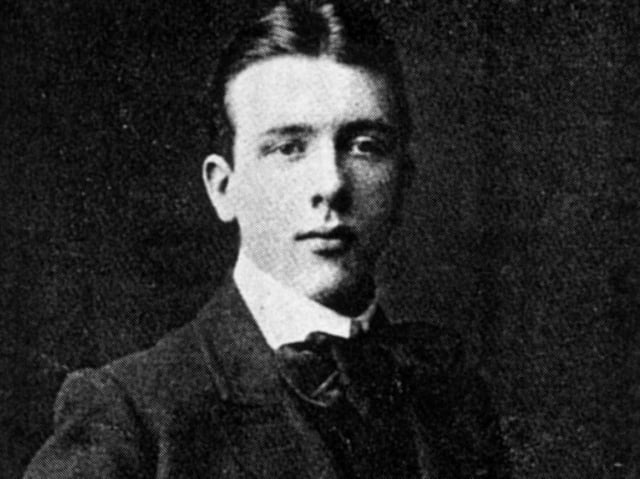 Lawrence Wright in his younger days
Remember when there was always a big band playing somewhere in Blackpool? In the summer there would be several.The resort had three ballrooms, the main summer season shows were driven by live music and there would be Sunday concerts at several venues.
I was reminded of this while watching last Saturday afternoon's re-run of a 2015 BBC2 show called Dancing Through the Blitz: Blackpool's Big Band Days.
Len Goodman, Lucy Worsley and Jools Holland guided us through some fascinating film footage but it was only part of the resort's big band story.
Fans of the genre will know the story covers several decades and a couple of dozen big name swing bands. Also that a large part of their story was "in concert" and not in the ballroom.
The 1926 visit of America's Paul Whiteman and his Orchestra was for an Easter Sunday concert in the Winter Gardens Pavilion.
The idea of a big band topping the bill in a stage show had proved successful at the old Palace Theatre in August, 1925, with Jack Hylton and His World Famous Band. The week included playing for a late dance at the Tower on the Friday.
Hylton was rebooked for two weeks in August, 1926, and the following year he pulled his famous stunt of flying down Blackpool promenade, dropping the sheet music for the song Me and Jane in a Plane.
Paul Whiteman (1891 - 1967), American band leader and pioneer of 'Sweat Style' jazz. Photo: Getty Images
Some of the credit for introducing a big band on stage should go to Lawrence Wright, songwriter, music publisher and Blackpool resident.
When he launched his famous On With the Show summer seasons at the North Pier in 1926 he made the John Birmingham Band a feature of the show.
Birmingham was a pioneer of syncopated music in Britain and if his name is not familiar it is because he died in a fall, believed due to a bout of vertigo, in 1928, aged 31.
In the 1930s the main British radio and recording bands topped variety bills at the Palace and played for late dances at the Tower.
By 1939 the Palace Theatre had band shows on stage by eight of Britain's star bands. They did two shows Monday to Saturday and played for a late dance on Friday.
Mantovani and His Orchestra were there for a week in April and Teddy Foster's Hot Shots in May.
In July there were separate weeks by Jack Hylton's Band, the Joe Loss Band and Henry Hall and His Orchestra, while August saw the big bands of Harry Roy, Sidney Lipton and Maurice Winnick.
Other big name bands in the late 1930s included Roy Fox, Teddy Joyce and Lou Preager.
So, Big Band Days were established in the Thirties, continued through the war years, and really took off in the late Forties with names we will remember next week. Blackpool Theatre Memoirs