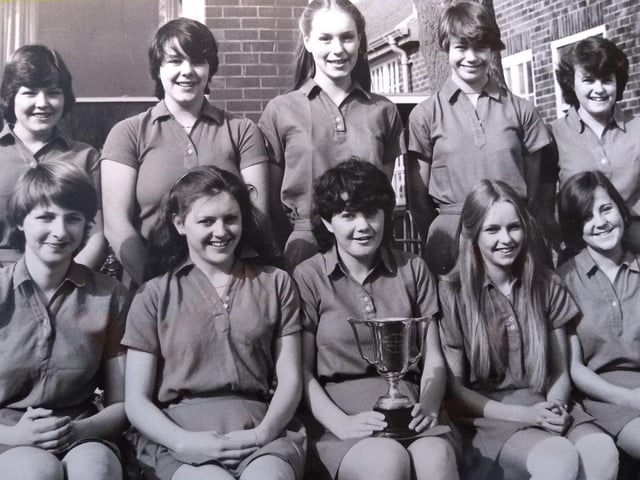 Hodgson High School under 16s basketball team. Seated from left: R Colling, A Martin, P Munro, I Ogden, I Wilkinson. Standing: J Hoyle, R Wikeley, M Shuttleworth, M Jackson and J Ogden
In pictures: Rolling back the years at Hodgson High School
Can you spot yourself?
Thursday, 26th March 2020, 5:00 pm
These pictures from The Gazette archives will bring back memories for former pupils of Hodgson High School in Poulton.
They were a sporty lot. Plenty of trophies and awards scooped for their skills in cricket, netball and basketball - an unusual school sport in the mid eighties.
One group of pupils donned their pit gear in February 1989 and headed off to the Chatterley Whitfield Museum at Tunstall, Stoke on Trent, as part of a general studies trip.