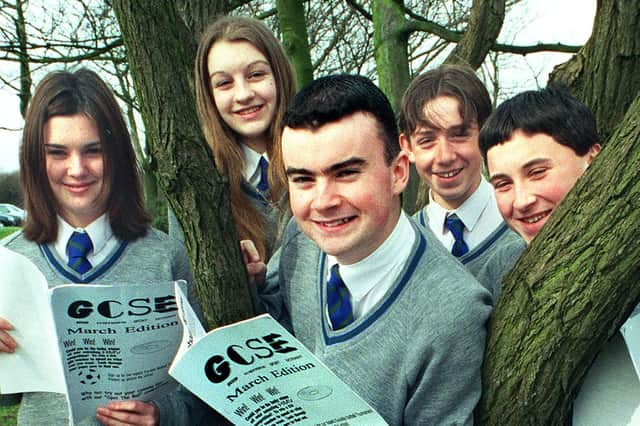 Year 10 business studies pupils who produced their own newspaper - Nicola Westhead, Danielle Lambert, Kenny Logue (editor), Paul Ronson and Sean Taylor
16 pictures which will have you reminiscing if you went to St Mary's RC High School in the 90s
These photos will have past pupils of St Mary's Catholic High School talking about their school days.
Friday, 1st July 2022, 3:45 pm
They are all from the 1990s and show different elements of school life at Blackpool's largest catholic high school. There's some lovely memories of music, sports, drama amongst other things. See if you can spot yourself or your classmates.