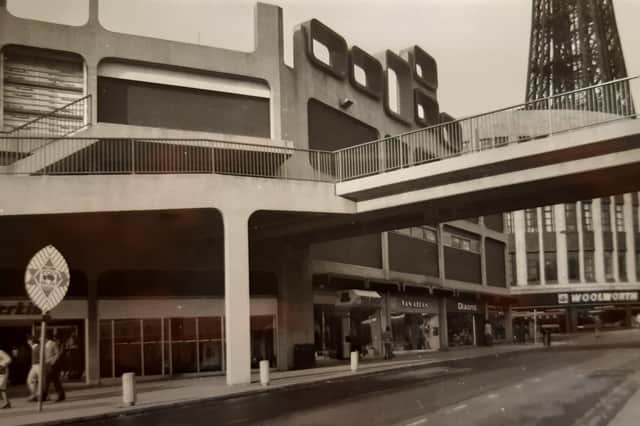 This was the bridge from the other side in Bank Hey Street. It shows the precinct and Woolworths in the background.
14 evocative images of Blackpool's lost footbridge - before it became a concrete eyesore
This was a familiar sight in the centre of Blackpool for 40 years – the footbridge which linked the promenade with the shopping area.
Monday, 27th June 2022, 3:45 pm
Updated
Monday, 27th June 2022, 4:03 pm
Everything about it oozed the 1970s - there was concrete everywhere. But it was a vital link for pedestrians.
It was built as part of the Palatine development, where the iconic Palace Nightclub used to stand. The footbridge was built to give safe access from the beach to the new development and across Bank Hey Street to the old C&A store. Eventually it became graffiti ridden and an eyesore and was demolished three years ago as part of the Sands development.
There is still a slab of concrete left though, it was part of the footings and is an unsightly blot on the landscape sandwiched between shops near TK Maxx. There are now fresh calls for its removal.
But for now we leave you with these picture memories of an iconic bridge which served its purpose in its day.