Poison plot probe at Blackpool Victoria Hospital continues as police release update
The investigation into a suspected poison plot on the stroke unit at Blackpool Victoria Hospital is still ongoing, police said, though the force continues to be tight-lipped about the number of victims.
Thursday, 30th January 2020, 10:33 am
Updated
Friday, 31st January 2020, 5:20 pm
The probe, which is now 14 months old, has seen seven medics arrested on suspicion of poisoning patients – and a separate murder investigation opened after suspicious injuries were discovered during tests on the body of Valerie Kneale, 75, who died after being treated at the Vic.
"They remain released under investigation pending further enquiries," a police spokesman told The Gazette, though he declined to say how many – if any – victims have been identified.
"This is forming part of the on-going investigation," he said.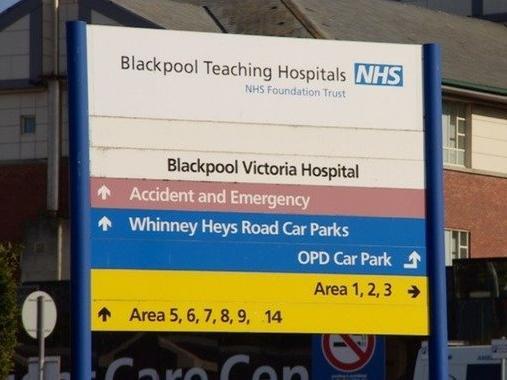 Blackpool Victoria Hospital
The first medic to be arrested, a nurse, was held on November 9, 2018, the day after the hospital called in police following revelations by a whistle-blower.
Another two medics were arrested the following month, with a further four held in April last year. All were suspended from hospital duty.
Detectives believe elderly patients were given prescription-only drugs to keep them heavily sedated at night. The drug, Zopiclone, is widely used and, when used properly, is safe.
At least eight people were flagged as potential victims within weeks, The Gazette understands.
One grieving daughter was told to cancel her dad's funeral so a post-mortem examination could be carried out. She said at the time: "I would not wish this on my worst enemy."
A "number" of post-mortems have been done in connection with the probe, police said previously while confirming no bodies had been exhumed. Nobody has been arrested in connection with Ms Kneale's death.
Fylde MP Mark Menzies last year called for more transparency, saying: "Given the number of people treated on this ward and in the wider hospital, it is vital we have updates from police on this investigation."
Blackpool North and Cleveleys MP Paul Maynard added: "I recognise the need to keep the public informed on such an important matter while, at the same time, not compromising the ongoing investigation."