Lytham St Annes Grammar puts Covid-resistant learning on the timetable
There's no escaping classes if Covid-19 or any other bugs threaten pupils at St Annes College Grammar School.
Wednesday, 16th September 2020, 12:30 pm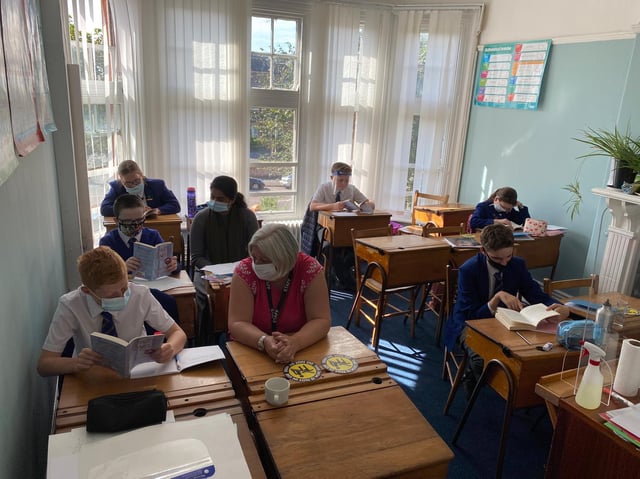 Learning will not be beaten by the bugs at St Annes College Grammar School
For, the Fylde independent school has created a special Covid-resistant learning environment to protect pupils and staff.
Vice-principal Abigail Welsby said: " Although there is an imminent and quite realistic threat that another Covid-19 global pandemic lockdown could result in the comprehensive closure of our schools, the current situation we are in means a single Covid case in the classroom could result in the closure of an entire year group, with pupils showing basic cold symptoms being sent home immediately."
The school set work using Microsoft Teams during lock down and since returning to class staff have decided to carry on with the online platform to ensure that pupils avoid missing out on their vital education whether they are sent home as the result of a basic cold or Covid-related symptoms.
Abigail said: " Following on from our initial trial last week, we have had several pupils successfully taking part in their lessons remotely on Teams from home.
"This is so important to us at SACGS, as it means that we can protect our school community from as many germs and bugs as possible in the current climate, and yet our pupils are not missing out on their crucial education."
She added: "Equally, if worst case scenario, we do have to return to full lockdown, there will be no disruption to our pupils' education as the continuity methods will already be in place."
The school caters for pupils aged from two years to 18 and used the Teams for both junior and senior pupils during lockdown.